This post may contain affiliate links which may give us a commission at no additional cost to you. As an Amazon Associate we earn from qualifying purchases.
Lately we have been talking about driving traffic to your blog. One of the best ways to not only drive traffic to your blog but to build your tribe is to guest post. Guest posting for another site helps you promote your blog and also allows you to network with a new audience. Guest posting is also a great way to write about topics that might not fit into your niche.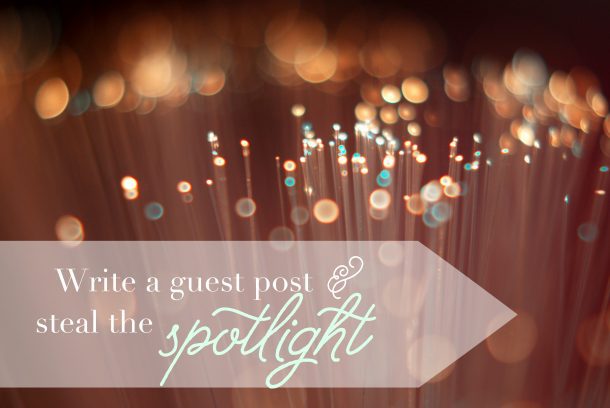 Why Guest Posting is Beneficial To Bloggers
Here's the deal, my bloggy friend: I've been to your site. It's great!
You have loads of engaging, intriguing content with lots of personality and voice behind your writing that really shows your passion. You've got big, bright, beautiful photographs. I love hearing your anecdotes.
And that last post you shared? Holy moly, it shoulda went viral.
But… it didn't.
It can be frustrating when you're doing everything right but you're only reaching a limited audience. You know you've got a great story to share with the world, and now you just need the right spotlight to show it off. So what's an easy way to do that? Writing guest posts! How does guest posting help your blog?
Read the Full Post Here: Write A Guest Post To Gain Traffic.