This post may contain affiliate links which may give us a commission at no additional cost to you. As an Amazon Associate we earn from qualifying purchases.
Your guide to guest posting on blogs is here! Many professional bloggers will tell you that blog guest posts are the way to go. What better way to tap directly into an audience that doesn't know your blog even exists? All you need to do is write something awesome and approach the right site and BAM…you've got yourself a guest post! So easy!
Only it's not.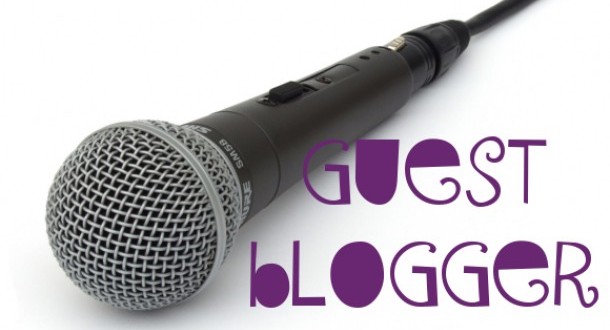 Here are some important points to keep in mind when it comes to how to guest post
1. Be Relevant
Be sure the site you're asking to write for is relevant to your niche. Don't waste your time submitting guest posts to sites simply because they have a large audience you'd like to tap into.
In Problogger's guide to guest posting, he emphasizes the importance of only posting on blogs that are "well loved." A large following in social media doesn't always mean that the readers will be highly relevant to your niche.
2. Write Original Content
Any guest post you submit to a site should be original and not previously published on your own blog…or anywhere.  Not only is offering up a previously published post bad for SEO, but it is also like offering someone a half eaten sandwich.  No one wants a bite!
3. Link Back From Your Own Social Media Channels
When your guest post is published on the site you submitted to, drive your traffic to that site. Use your blog, Facebook, Twitter, Pinterest…whatever means you need to get your community to click over. This is not only a bonus for the person hosting your guest post, but the more reactions you can stir from the post you write, the better you look and the more likely you are to be invited back again.
4. Engage Your New Audience
When your guest post has been published, I highly recommend spending time responding to the comments. Thank readers for their feedback and show them you're invested in what you wrote and that you are interested in a connection beyond this particular post.
This is especially true for your feature day here on The SITS Girls.  We make it a point to ask questions that not only showcase your blog, but also allow our readers to get to know you…all in an effort for you to form lasting connections.  Consider responding to the comments you receive on your feature day on your own blog AND those that you receive here on The SITS Girls.  You'll be happy that you did!
5. Be Fearless
Don't be afraid to put your name out there. The worst thing that can happen is whoever you are submitting a post idea to will either ignore you or decline to accept your offer. Big deal. Take that as an opportunity to improve and consider re-submitting down the road.
6. Keep Your Guest Post Simple
Don't overwhelm your new audience with too much information in your guest post. As much as you may want to showcase everything you know, keep your post simple and to the point.  A good rule of thumb is to keep your post between 800 and 1,000 words.
7. Don't Beg
Your guest post is not the place to ask people to vote for you on Babble or Ask.com or ParentsConnect or TheBump. You instantly lose credibility when you choose to use a new platform to promote your side projects. Save your promotions for your own site.
8.  Fine Tune Your Pitch
In all likelihood, you will probably approach a number of blogs that you'd like to guest post for all at once.  This is completely fine, as long as the recipient of your request doesn't realize that they are a part of an e-mail blast.
How to Create a Winning Guest Post Pitch
You'll want to follow a few simple rules when crafting your e-mail:
Make it personal
Avoid suggesting that someone search your blog for examples of your writing
Explain why having you guest post will benefit them
Guest Post Pitch Examples
An example to illustrate our point:
Option A:
Dear SITS Girls,

Wow!  I LOVE your blog.  It would be great if I could guest post sometime.  Go ahead and check out my blog and see if anything I've written would be a good fit.  Thanks!

Option B:
Dear Tiffany and Fran,

I really like the changes you've made to The SITS Girls.  As a longtime reader, it is wonderful to see the content evolve.  A few weeks back when I read your "How Not to Design" post, it struck me that I might be able to contribute a post that would be a great fit for your readers.  I'm a computer programmer with 10 years of experience in the field.  I'm especially interested in creating an original series about how bloggers can convert their platform from Blogger to WordPress.  Is this something you might be interested in?

To get a better idea of my writing, please check out the following three posts.  Not only will they give you an idea of my writing style, but they also demonstrate that my readers are a good fit for your community.

Thanks for your consideration, and no worries if this doesn't work out!
Kinda clear which person is most likely to land the guest blog opportunity, right?