This post may contain affiliate links which may give us a commission at no additional cost to you. As an Amazon Associate we earn from qualifying purchases.
The term branding is a hot topic these days. Look around and take notice of the companies that you respect and admire. More often than not, these companies have a solid brand. You can tell that thought and effort have been invested in building that brand, from the way that it communicates, to its design.
If you need inspiration, take a look at Target, Jet Blue, and Moo. They've clearly thought about their brand personality and how to best express it. And the great news is that this type of strategic thinking about a brand can also benefit bloggers.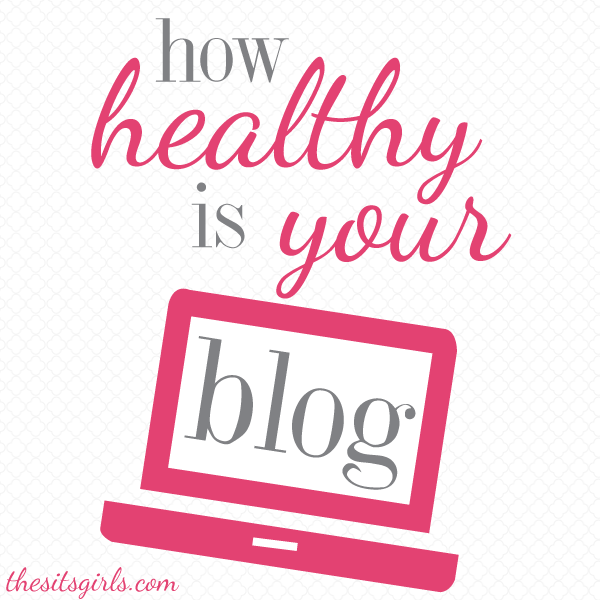 Is Your Blog Brand Healthy?
But, First, What is a "Brand"?
Let's take a step back and clarify the definition. Because often in my work as a brand strategist, my clients aren't always clear on what a brand actually is. Many assume that it's a company's name, logo and tagline. Back in the 50s, when corporate identity and design first began to emerge as a field, this was certainly the case.
But today, a brand is much more than those simple identifiers.
Smart companies recognize that a customer's perception of their brand is based on their experience across a whole host of touch points.
And a touch point is really just that – any point of interaction where a customer actually touches (figuratively or not) the company. For Coca-Cola, this would mean their products, their website, their vending machines, their social media efforts, even their trucks and their drivers.
Companies spend an awful lot of time evaluating their brand health and it's an easy-to-follow process for bloggers to adopt as well.
Identify the Core Offering
The first goal of any branding-related work is to identify your blog's core offering.
Companies go through this process every few years – they seek to understand what they offer, who their customer is, and how their company is different from their competitors. In branding lingo, this is called brand positioning.  This ensures that the company stands for something relevant in the minds of its key audiences.
I see a lack of clear focus over and over in the blogging world, where I struggle to understand the basic concept of many blogs that I visit. There is pressure (financial, social, etc.) to post often, and this can lead to posting on a wide variety of topics, leaving me to wonder, am I the intended audience for this blog? and what am I supposed to get out of reading this blog?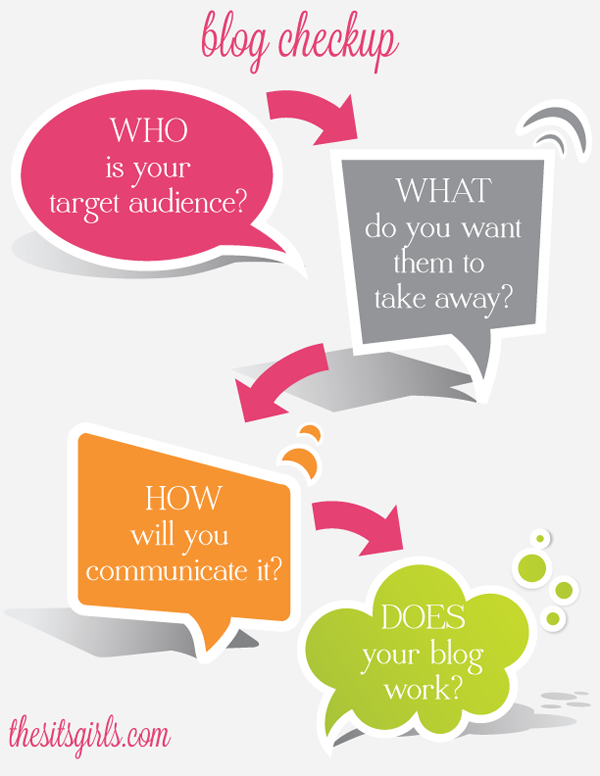 Identify Improvement Opportunities
Once this core idea is identified, the fun can begin.
Just as a company would use its brand positioning to make sure that its touch points are brand-aligned, a blogger can test the health of his or her blog at the various points where it touches its followers.
The most important touch point of all, of course, is the blog itself. The blog is really the embodiment of your core idea – it's the place where you can best exert your influence over the design and messaging, so put your best foot forward! Take the time to make sure that your blog fulfills its intention. Do you strive to make life easier for your audience, through helpful tips and essential advice? Then your site had better to be simple to navigate and easy to use!
I've come across countless blogs whose mission seems to be to help make Moms' lives easier, yet they're incredibly tough to navigate. Just leaving a simple comment becomes a chore when the site is full of vibrant, blinking backgrounds, competing fonts, linkup widgets and ads.
Aside from the blog itself, think about the other critical touch points that influence the perception of your brand. The social media buttons that you add to the top of your site aren't there to simply install and forget. When visitors link to your social media sites, these sites should likewise be a reflection of your core offering.
Put some branding strategy into your sorely neglected social media sites and watch your blog get a boost.
Case In Point: Instagram
I had always neglected my Instagram. Yes, my blog linked to it, but it was an odd mix of poorly curated family pics and I didn't interact with others who were using the app.
I place a high premium on quality photography, good design, and interesting stories on my blog Feed Me Dearly , and I love to interact with my readers – so why wasn't I doing it here?
This summer I decided to refocus my efforts on Instagram – I made an effort to improve the quality of my pictures, introduce some storytelling through words and phrases, and began to connect with others using the app in a more social way through hashtags and follows.
With just a few small changes, Instagram has become a great resource for me and has helped promote my blog on a more intimate level. With my newly updated approach, I've been able to connect with people, as I do on my blog, over the topics that I care about most: food and family.
Take this approach with all of your blog's touch points – your partnerships, your business cards, your reviews, your giveaways. Each touch point is a way for you to introduce to the world: This is me. This is my brand. This is what I stand for. Evaluate the areas where you need the most work, and get started on updating them to be more in line with the image that you'd like to project.
Branding is a game of perception played with many pieces, so go ahead, get your pieces organized, and put your best first forward.  Good luck!
Download the Graphic!
If you liked the flow chart graphic in this post, download it now using the link below. It is a handy reminder of how to keep an eye on your blog's health.
About the Author: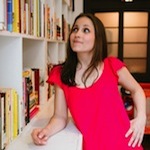 While not working in her role as the founder and chief brand strategist for branding agency 
Hub & Spoke branding
, Jessica spends her time writing about food, family, and fearlessness on her blog
Feed Me Dearly
. She's dealt with a host of typical family challenges – picky eating, food allergies, school lunches, and the worst offender of all – the bare fridge. With her trademark sense of humor, she addresses the issues head on, showing how the kitchen can be a source of pure, unadulterated, fun, not angst. You can also find Jessica on
Twitter
.
Ready for More? Keep Reading!
If you enjoyed this post on keeping your blog healthy, keep reading! We have more for you.