This post may contain affiliate links which may give us a commission at no additional cost to you. As an Amazon Associate we earn from qualifying purchases.
There are all sorts of tips for making daily tasks better or easier- how about email tips? Are you emailing in the most effective way possible? The average person can send and receive over 100 emails each day, why not ensure you're putting your best foot forward and not in your mouth with clear and positive communication!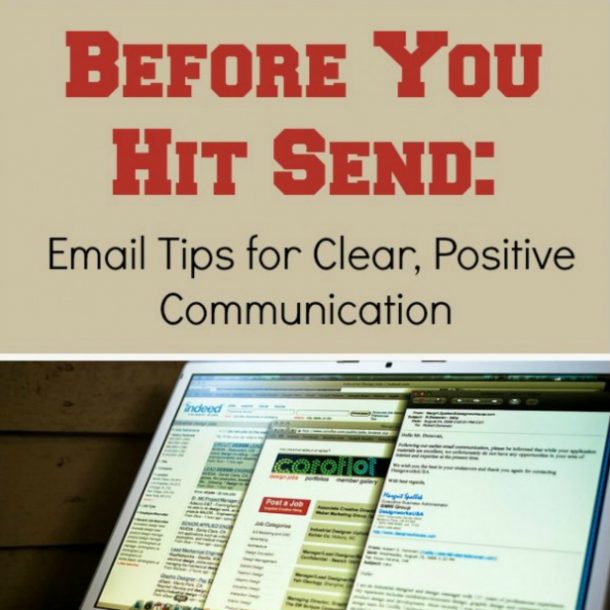 Before You Hit Send: Email Tips for Clear, Positive Communication
With telephone and one-on-one communication often taking a backseat to the convenience of email, effectively articulating yourself via this medium is of great importance. Here are five key things to remember when crafting successful electronic communication.
Read the full post here: Before You Hit Send: Email Tips for Clear, Positive Communication