This post may contain affiliate links which may give us a commission at no additional cost to you. As an Amazon Associate we earn from qualifying purchases.
A personalized subscribe box is more likely to be noticed and used by your readers. This tutorial will help you create a MailChimp subscribe box, and add it to your blog's sidebar.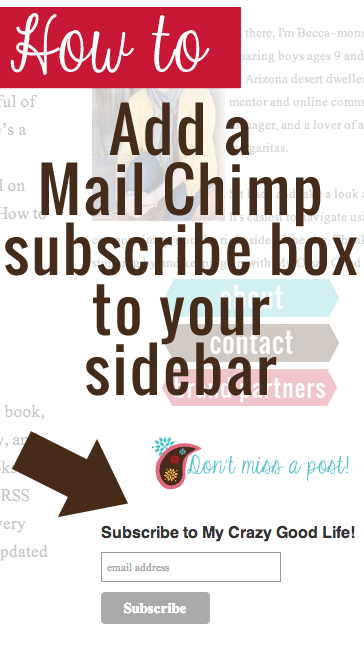 How To Add a MailChimp Subscribe Box to Your Sidebar
If you use MailChimp, there's an easy way to install a personalized sign up form on your sidebar. Adding a personalized subscribe button to your sidebar isn't quite as easy as you might think, so I'm walking you through the steps today!
Read the Full Post Here: How to add a Mail Chimp subscribe button to your sidebar