This post may contain affiliate links which may give us a commission at no additional cost to you. As an Amazon Associate we earn from qualifying purchases.
We're nearly through our Think Like a Marketer class! For all you itching for homework, today's your day! Be sure to check out your assignment at the end of this post. If you missed the previous lessons, you can find Lesson 1: How to Blog Using Successful Branding here, Lesson 2: How to Create Brilliant Ideas & Brainstorm here and Lesson 3: What's In It For Me & The Customer Experience here.

By the way, sign-up for this class is now closed, but you can still get loads of info from the posts and in the forum… so keep on reading!
Lesson 4: Making Things Easy for Your Readers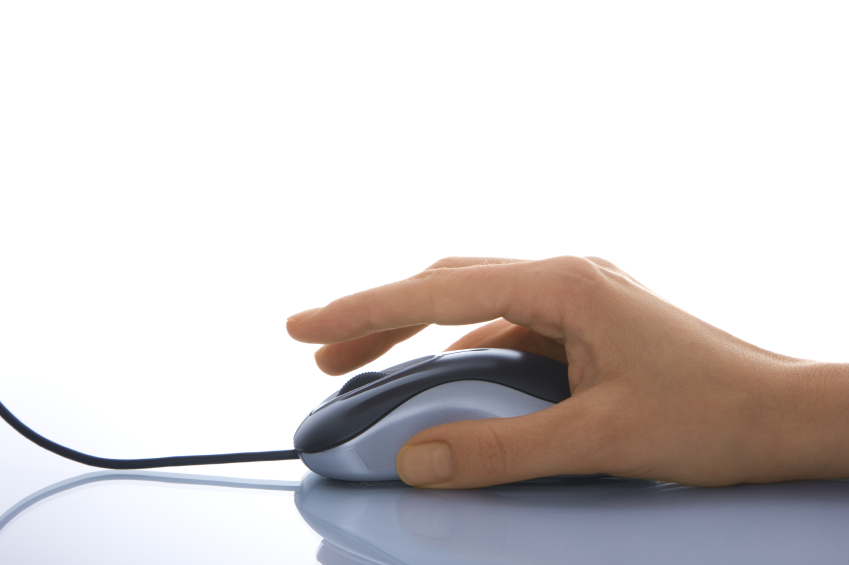 In Lesson 3, we talked about some about the user experience. Today we dig in even deeper. Got your shovels?
When we focus on improving our blogs, we typically think of two areas: our content and our blog's design. But there's a super invisible force behind your blog's greatness: functionality and navigation.
Now before your eyes glaze over, how many times have you left someone's blog without:
leaving a comment because the word verification was too hard to read?
tweeting someone's incredible post because there was no "retweet" button?
subscribing to someone's blog because you couldn't figure out where to subscribe?
You left that blog because they made it too hard on you. While you may hang around and seek out the answer from time to time, most of time you'll move on. Your to-do list is a mile long and stalking someone's site just to find out their Twitter name isn't helping.
It's Not Always Easy to Make It Easy
I'm not going to lie—improving your blog's navigation and functionality is going to require a little backend work from you. And not to mention time. For example, you may spend an hour or two picking out some snazzy social media buttons, downloading them to your computer, uploading them to your blog and then linking them to all your various profiles. But what's the payoff for your hard work?
You've now made it easy for readers to find you with one click. What if you didn't have that… think they're going to go to Facebook and search for your fan page, or try to figure out your Twitter name? Doubt it. Make it easy for them!
Look at the entire experience someone new may go through on your blog and give your readers an Easy Button to:
…Find Out More About You
For most websites, the About page is the most viewed page after the homepage.
Someone just read your spectacular post and they're like, "Dang, this girl is pretty awesome. I wanna know more!" Or maybe a company wants to work with bloggers on a new social media campaign and you were recommended by a friend. They both try to find your About page but it's missing.
Create an About page that gives readers (and brands) a sense of who you are, what you write about and don't forget to answer the question "What's In It For Me?" (helloooo lesson 3). This will be the hardest page you have to write but it's also one that can make or break it with your readers or brands.
Also, decide if you want to include your real name or use a nickname. Then put it somewhere: on your sidebar, on your About page, or wherever else you see fit. Whether real or fake, people need names to connect with people… and to know how to address you.
…Find Your Best Posts
Again, someone read ANOTHER spectacular post of yours (man, you're good!) and they're DYING to read more. That's great because you want to convert a new visitor to a fan, subscriber or president of your fan club, right? A few ways to make this easy on your readers:
Use a gadget/plugin
Popular Posts gadget for Blogger and the Popular Post plugin for WordPress pull your most popular posts by views, comments or average daily views. You can even exclude categories such as reviews or giveaways.
Create a tab in your main menu
You could create a "Popular Post" page that shows off your most popular posts and link it to them.

Manually link to them in your sidebar
You could simply add links to your sidebar of your favorite posts as well. Just remember to update them so you readers aren't seeing a post about your sweet new baby who's now eight.
…Share Your Content
I'm sure you can recall a time where you've wanted to share a post and gave up because it was such a hassle. No one wants to copy a post URL, then go over to Facebook, click on the status update field, paste that URL, flip through the gazillion thumbnail choices and finally hit "share." (Although I do this for my Facebook fan page links because I like to say why I'm sharing it). Give it to them in less than two clicks with sharing features on your blog.
How? The easiest thing to do is add a sharing plugin to your blog. A few popular ones :


If you're code savvy, you can also add these buttons at the end of each post with a little coding magic.
…Find You Elsewhere
Can someone easily find links to your Facebook fan page, your Twitter profile or your RSS feed? Make sure your social media buttons are easy to find. Most people typically look in your header or at the top of your sidebar(s). Consider keeping your social media buttons "above the fold," the part of your blog a reader sees when they first land on your page. You only have a few seconds to make an impression!
If you need some cute social media icons, I have a post on Momcomm with links to some great ones.
…Contact You
Readers sometimes want to ask you a question. Or perhaps a PR rep is looking to work with you in some capacity. Every blog needs a contact page so people know how to get in touch with you.
One caution though about listing your full email address like [email protected] Spammers have spiders that scan sites for email addresses so I'd encourage you to either write it like YOU(at)BLOG (dot)com or better yet, just use a little HTML and link it to your email as in:
<a href="mailto:[email protected]">shoot me an email</a>
…Search Your Content
Someone told you about a great recipe that Blogger Suzy posted a few weeks ago so you hop over to her blog. You go to her home page but how do you get to the recipe? You can try categories. Or perhaps the archives. But the easiest thing would be to search the blog.
You can typically add a search box either by using code, a widget or a plugin. Another popular option is Lijit search which also provides search statistics for you.
…Leave Comments
If there's one thing you do to improve your blog, it's to make it easy for your readers to leave comments. Here are a few of the most common "hard ways" I've seen:
Having your "leave a comment" link at the top of a post. People expect it at the bottom, not having to scroll all the way back to the top to comment. If you like it at the top, try putting it in both places.
Word verification AND comment moderation turned on: if you want to moderate comments, don't make your readers have to enter word verification.
Word verification that comes up after your reader hits "submit." I've heard many bloggers say they've hit the back button or closed a window right as they saw it pop up and completely lost the comment they typed up.
Speaking of word verification, the best thing would be if you don't even have it at all! Have you tried removing it? Did your spam get overwhelming? If you're on WordPress, a plugin like Akismet will catch 99% of it for you. As of late 2010, Blogger has a built-in spam catcher.
Not offering Name/URL on Blogger. While you can comment on Blogger with your Gmail account, if you don't have a Blogger profile set up, the link of your name goes to an error page. Setting up a Blogger profile requires you to actually set up a Blogspot blog, which as a WordPress blogger, there's no reason for me to do. Give readers the option to enter Name/URL, even if it means you won't know their email address.
HOMEWORK
Ask your group to find 2-3 ways you're making things harder on your readers. Do the same for your group members and offer suggestions to fix it. Now, go tweak your blog to improve its navigation and functionality!

Download your lesson handout here so you have it for easy reference.

If you have a question about today's lesson or assignment, hop on over to the Think Like a Marketer section of the forum and ask away! You can also find us on Twitter by using the hashtag #SITSClass and by following me on Twitter @momcommblog.
Stay tuned for our last lesson: The delicate balance when it comes to giving your readers choices.
More From the Think Like a Marketer Class
Be sure you don't miss a single post from this series. The Think Like a Marketer Class is guaranteed to help you learn how to blog better!