This post may contain affiliate links which may give us a commission at no additional cost to you. As an Amazon Associate we earn from qualifying purchases.
You have found and vetted your niche and now you are ready to start building a community of followers. Notice I used the word "community." The fastest way to build followers is to engage with them. Act as if they live on your cul de sac. Treat them as if they are your peeps or community. Why? Because they are and also because nothing makes me want to come back and read about what you have to say more than you responding to my comment, tweet, Facebook post, etc. One other thing about constant engagement?
Your next post is right around the corner. Most of my ideas come from comments, tweets, suggestions or questions from within my community.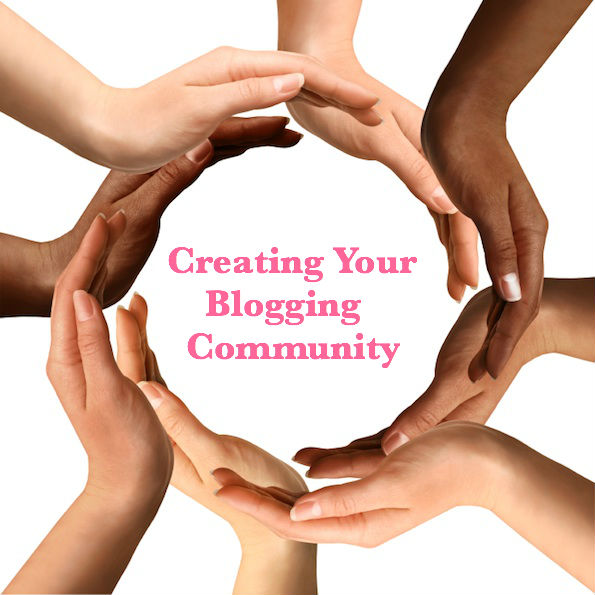 The following are your…
Community Creating To Do's
1. Building Your List of Potential Community Members
You need to find the people who are interested in your niche and create a list. Your list should include as many details about each person as possible. Their Twitter handle, Facebook info, email address and any other details that are relevant. For example, I asked each person the age of their tweens/teens. Decide what info you would like to collect and then start a spreadsheet. I tweeted, creeped other's Twitter lists, Facebooked and made note of comments on my site to find people I would like to add to my list.
Create a private Facebook group for your community where you can share frustrations, accomplishments, posts and get to know each other better.
On Twitter, add a column devoted to your ever growing list so that you can be connected daily.
2. Getting Others to Guest Post
Having bloggers guest post allows you more time for the Business of Blogging (that will be the next post in this series) and allows you to expose your niche to other bloggers' communities. When other's guest post ask them in advance to tweet the post at least twice on the day it goes live as well as to share it on their Facebook page.
Create a page on your site called "Guest Post" with all of the details such as number of words, who provides the post photo, what you need in the bio, that they need to include a photo of themselves, etc. Here is a link to my page for reference. http://www.ooph.com/submit-a-post
Create a list of potential guest posters both by name and by any profession you might be interested in. For example my list contains pediatricians, psychologists, sports docs, technology experts and more.
3. Creating a Monthly Newsletter
We get busy and forget to check our favorite blogs. Unless, of course, you remind us to check every month with a newsletter. There are several sites out there you can use. I am a fan of MailChimp.com. Create a PROMINENT place on your site that says, "JOIN OUR NEWSLETTER and start collecting email addresses. Choose your best posts from the month prior and include them in your monthly newsletter.
4. Your Social Media Presence
You MUST have an RSS feed and it MUST be prominent on your site
Your Social Media Icons Need to be FRONT AND CENTER. NO exceptions.
Create a Facebook Business Page for your blog and update it daily with a question or quote of the day.
Create a Google+ Page and do the same as with Facebook.
I am sure I don't need to say this, but have a Twitter account and use it. Often.
Finally? Your new best friend will be Pinterest. Every post that is on your site needs to have a pinnable photo and you need to pin it. Nothing and I mean NOTHING will grow your community faster than a viral pin on Pinterest. I know that from first hand experience.
Want more reading? Check out How to Build Community on Social Media. Please leave any other suggestions you have below.
Look for my next post titled, A daily guide to maintaining your blogging business.
About the Author:

Stefanie Mullen is the co-author of Chicken Soup for the Girlfriend's Soul and owner and founder of Ooph.com, a site devoted to the parenting of tweens and teens. She is the co-host of Your Family Matters on WSRadio.com. Stefanie has been featured in the New York Times and has appeared on NBC, Fox, KUSI and NPR. Connect with Stefanie on Twitter @Ooph.