This post may contain affiliate links which may give us a commission at no additional cost to you. As an Amazon Associate we earn from qualifying purchases.
Today, we are kicking off an awesome guest post series by Jennifer from PinkWhen and Kimber & Ashley from The Pinning Mama. Over the next week these lovely ladies will show us all how to make a printable on PicMonkey, Microsoft Word and Photoshop Elements. Knowing how to make your own printable is a great way to boost your Pinterest traffic and give your readers a nice freebie!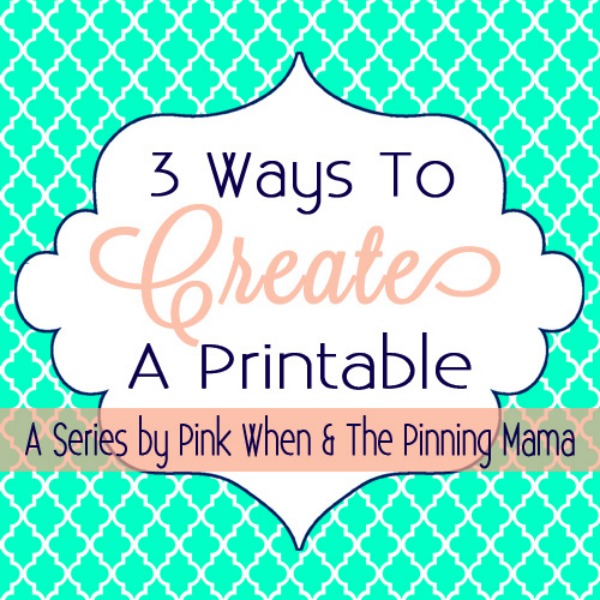 How to Create a Printable Using PicMonkey
Making printables has been all the rage for a while now.  Have you seen some of the cute labels, signs, framed art that people are sharing online?  Some of your favorite blogs will offer them for free, and yet you can still find others who will charge you a fee for the print.  You can do any of these, or you can just quickly make your own!  Haven't you ever wanted to make your own printables?
There are several different ways you can create your own printables.  You can use Picasa, Photoshop, a Silhouette or Cricut, and PicMonkey, among others. This part in the series is going to educate you on how to use PicMonkey, a free online service.  (They do have an option for an upgraded version)
Select a Blank Document:
The first thing you want to do after you set up your account with PicMonkey is to click on Edit a Photo on the home screen.  You want to load up a blank white background to get yourself started.  If you are unsure of how to do a blank document, you can use this one here:
BLANK DOCUMENT:

https://docs.google.com/document/d/1Ep8ZYa2O97CZLu2KJBKydcjqEnzRZ6xd9U7UddALw9g/edit?usp=sharing
There are a ton of options on the sidebar to allow you to make a lot of different changes.  For this tutorial, I am going to just run step by step in how I created this cute Happy Birthday America framed printable.
After you have your white background loaded up, your tools screen will appear and you will have several options to work with.  For the printable today we are using the Geometric Shapes and grabbing the triangles.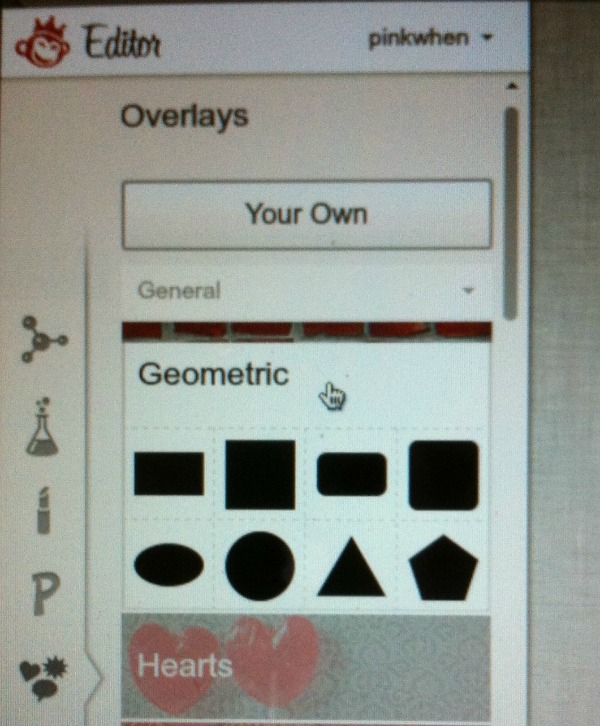 Once you have your shape chosen, add it to your white background.  I always choose my colors and then duplicate the colored shape.  This way I have everything the same size and color as desired.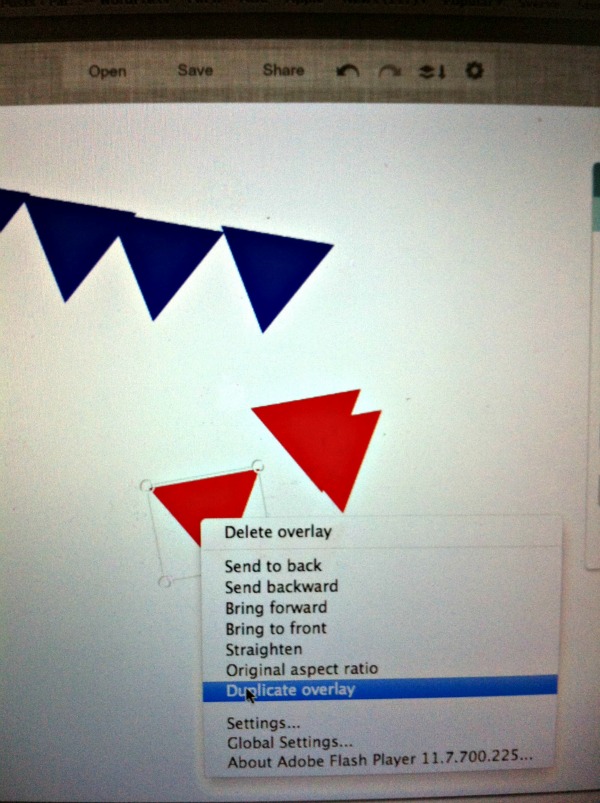 After you have your shapes and colors adjusted to your background, go ahead and add your text to the printable.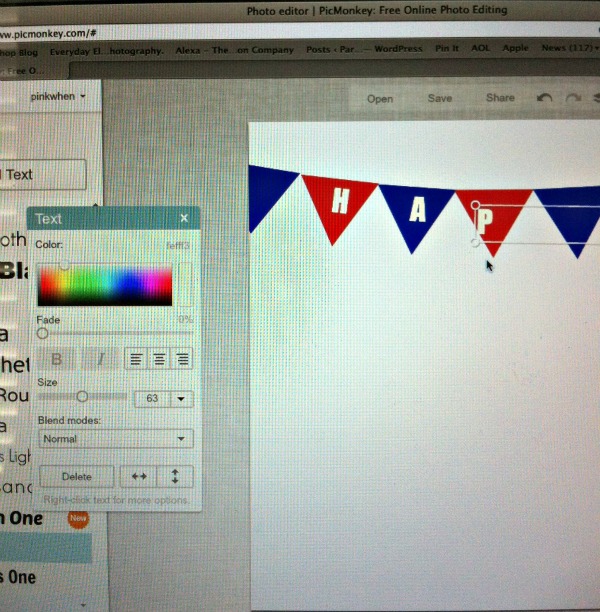 Once you have those items done, you are close to finished with this printable.  Once thing you will need to do is resize your picture.  You want to have it resized to 2500 x 2000 so that it prints in 8 x 10 quality and is a rich and crisp print.
Click save, and then you have your very own printable!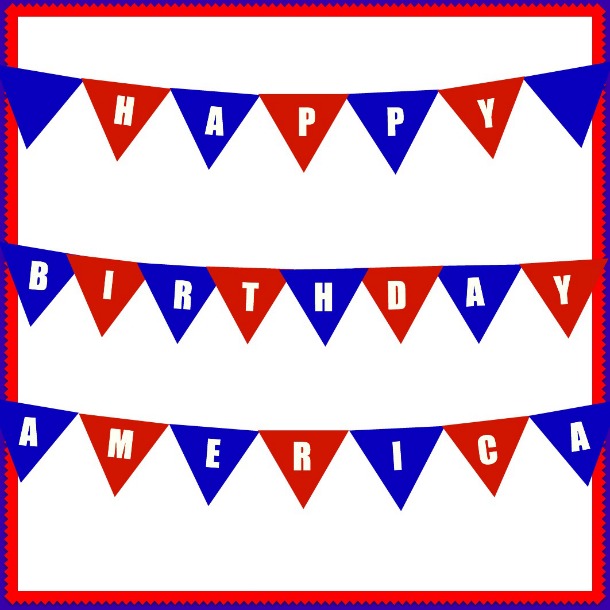 You can make these for yourself, or you can make these and share them on your blog for others to use as well.  The way I share my printables is thru Google Documents.  Just make sure that you have the document saved as public so that anyone can access and share it.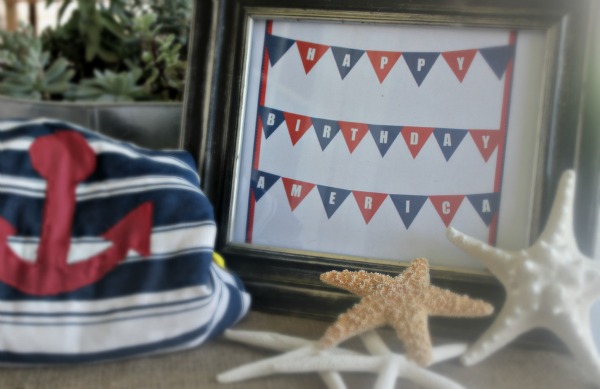 I hope this helps, and I hope you enjoyed this first part in the series of printables here on SITS!
Feeling Inspired? Keep reading!
About the Author:

Jennifer is the author/owner and all around DIY gal at PinkWhen. If she isn't busy sharing her passion for creating on PinkWhen you can find her busy with her family and friends. You can check out all of her DIY projects on Pinterest and Facebook.
Disclosure: This post includes affiliate links.