This post may contain affiliate links which may give us a commission at no additional cost to you. As an Amazon Associate we earn from qualifying purchases.
Being part of, and having a community, is one of the best things about blogging. It is also one of the most important things. Surrounding yourself with like-minded people, being able to draw on each others' experiences, having folks who understand and can relate to what you write about – it is truly one of the most rewarding parts of being a blogger.
Community does not just happen, however. You need to build it. How do you go about this? You may find that as a new blogger, you may quickly build up a small community via the "follow me, I'll follow you" tactic. Getting the numbers is one thing, keeping them? Is another.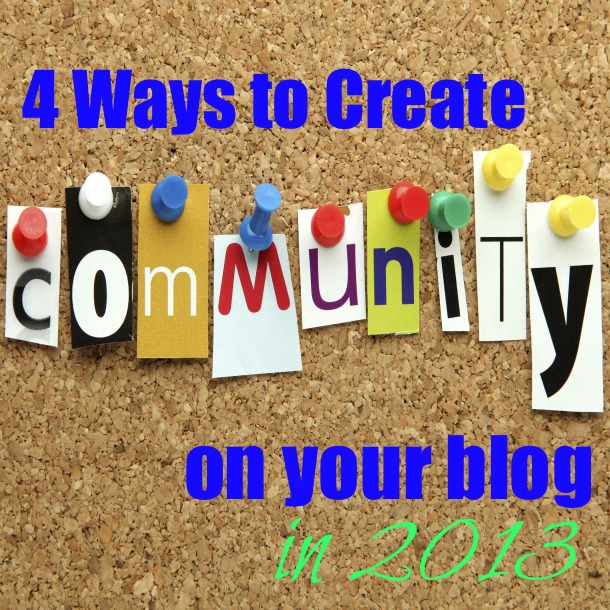 How to Build Your Blog Community in 2013
Here are a few ideas on how you can build, and keep, a great blogging community on your blog:
Read And Comment Often
There are a sea of blogs out there, and you will find some that you will love. To do so, you need to read, and read often. Designate some time each day to visit your favorite blogs, and don't forget to comment meaningfully. Bloggers can tell when someone merely hops in, goes to the latest post and writes, "I am following you, please follow me back!". Trust me, they won't follow you back. If you read and comment often enough, they will definitely return a visit, and before you know it, you're friends and reading each other's blogs.
You may also find other great bloggers in the comment section – some folks write comments as well as they write their blog posts! Go check their blogs out too.
Love, Care and Share
There are more ways than one to let a blogger know you enjoyed their writing. Sharing posts is a wonderful way of showing your support. Support begets support, and that is how tribes and communities are built. So if you really liked a post? Tweet it. Share it on Facebook. Give it a +1.
Reciprocate
One of the great things about The SITS Girls is that there are plenty of opportunities to get your blog some exposure. You can apply to be the Daily Featured Blogger. You can share your favorite blog post of the week during Saturday Sharefest. But blogging is never a one way street. When you get plenty of comment love as the Featured Blogger, take the time to visit each and every person who took the time to go to your blog. When you receive comments on a blog post you've shared, visit each commenter back. It's simple courtesy, and it goes a long way.
Connect Outside Of Your Blog
Social media is an essential part of growing your community. Set up a Twitter account, start a Facebook page, and give Pinterest a shot. They may all seem very overwhelming and time consuming to start with, but just as with everything else, practice makes perfect. Put a little time aside each day to do something on each platform.
On Twitter, tweet or retweet posts you liked. Have a conversation with your followers. Ask a question. Answer questions you see.
Facebook is not just about getting likes, and just another avenue for you to post your blog links to. It can be incredibly interactive and fun. Engage with your fans by sharing pictures, articles on topics relevant to your blog and/ or your fans, ask questions or create fun polls. When someone comments on your posts there, respond to them, like their comments and keep the conversation going.
Building your community on your blog will take time and some hard work. It is however, incredibly rewarding, so keep at it and remember to have fun while you're at it!
More Post on Building Community