This post may contain affiliate links which may give us a commission at no additional cost to you. As an Amazon Associate we earn from qualifying purchases.
In the day of selfies, it might not be as hard to get in front of the camera as it once was, but it is definitely just as important.
I'm not one for taking photos of myself and I'm not a fan of someone else taking  a picture of me either, but as I get older I am coming to appreciate the fact that I need to have more photos of me around.
I don't know what it's like at your house, but I am the major picture taker at mine. My kids are not into family photo stuff, so it generally falls on me. If I'm the one always taking the pics, then I'm not in them.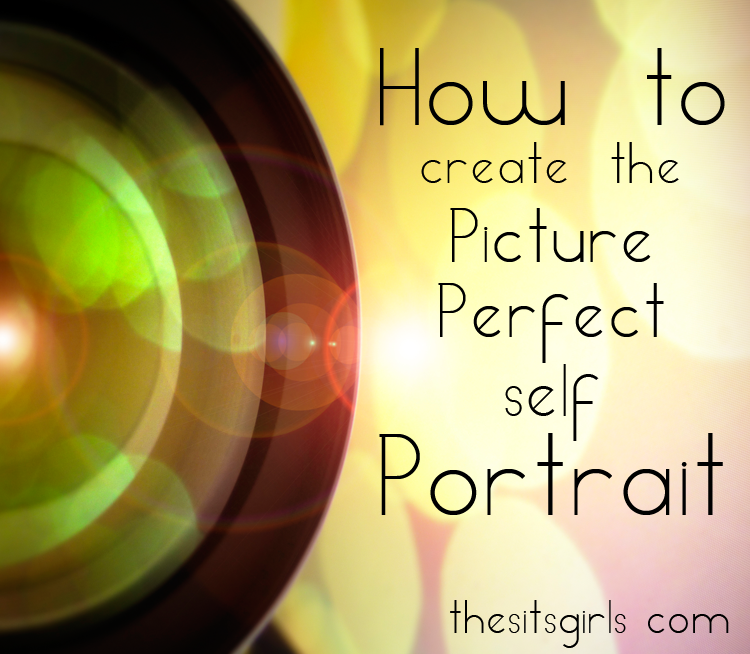 Creating a Self Portrait & Why You Need to Get in Front of the Camera
Here are a few reasons why you want photos of you, even if you really don't like to get in front of the camera.
Pictures tell a story of your life, something to leave your kids. They might need proof that you were cool once upon a time.
You won't always look as good as you do now. (Hey, maybe you'll look better!) Whatever the case CAPTURE IT!
Don't you love seeing old pictures of when your folks or grandparents were young? It proves they had a life before you came along.
I recently had a 30 minute one on one phone call with Barbara Niven, a television and movie star. She is also a media coach. She gave me some video tips that will work just as well with still shots.
Her pointers to me:
Set the camera slightly above your head so you are looking up a bit. This lessens dark circles under your eyes, and helps reduce the appearance of wrinkles. It also helps with chin issues.
Facing natural light is a must.
Not too close to the camera, getting a little bit of your shoulders in the shot is important.
Click It Up a Notch.com has some great pointers as well.
Why It's Important as a Blogger to Take Self Portraits
Your readers want to connect with you.
You need a photo on your "About me" page and hopefully one on your sidebar.
It makes you seem like a real person. When your readers feel connected to you they keep coming back to read your blog. I know I am more likely to stick around and even come back if I have a face to go with the name of the blogger. By taking regular pictures of yourself, your readers will feel like you are a dear friend.
And I might add, it helps to identify bloggers at conferences.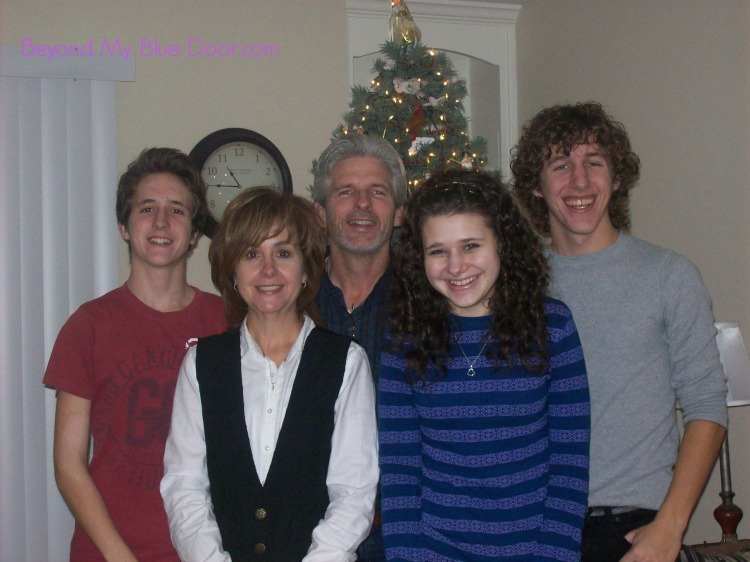 How to Take Your Own Self Portrait
Set your camera on a tripod or sturdy surface.
Use a remote or timer to set up your images. If at all possible, have it take several shots in one burst so you don't have to keep getting up to re-set your timer.
Get near some natural light. Remember, you want those nice soft shadows.
Turn to a 45 degree angle.
Have your eyes facing your light source. (Think catchlights.)
Remove any distractions that may be in the picture that aren't there to help tell your story.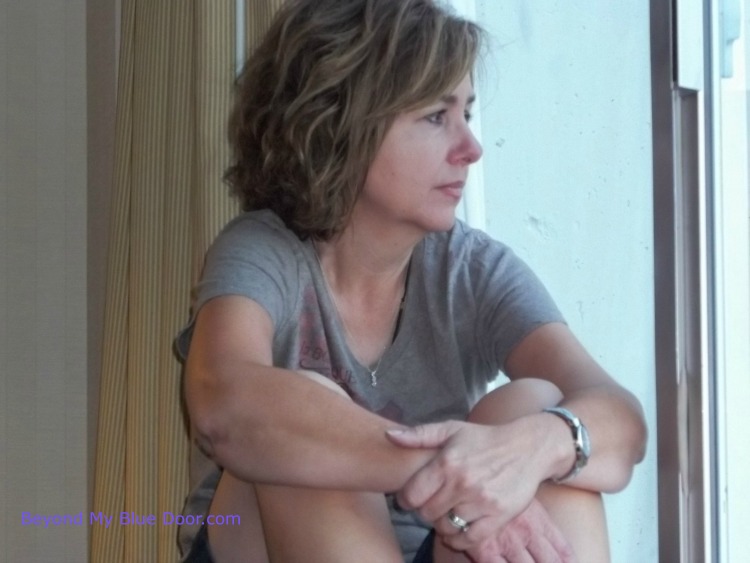 Fun Self Portrait Ideas
Here are some fun and cool self-portrait ideas:
Think about using props, especially if you are a…
Photo blogger: Read a photography book, have your camera in the image.  (You can use a mirror to capture your camera.)
Food blogger: Read a cook book, in your apron, high heels and pearls (Isn't that how you cook?)
Lifestyle blogger: Take one topic your blog about and find a creative way to show it in photos.
Social Media blogger: Typing on your laptop/computer or checking your cell phone.
Mom blogger: Have your kids in there with you.
All great ideas, don't you think? In the day of selfies it's time to get in front of the camera and have some fun!
Just do it!
FEELING INSPIRED About Self Portraits? KEEP READING!
If you enjoyed this post on the Creating the Perfect Self Portrait, then keep reading. We have more!