This post may contain affiliate links which may give us a commission at no additional cost to you. As an Amazon Associate we earn from qualifying purchases.
How many times a week should you post on your blog? The answer is different for every blogger. But one thing most bloggers have in common is the desire to post more frequently.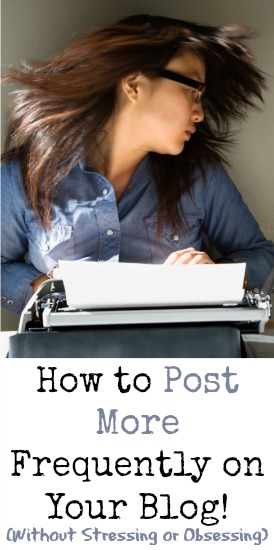 How To Post On Your Blog More Frequently
So many bloggers want to be posting more, but can't seem to find the time, or inspiration to get more content out there. Here are some practical tips to help your blog grow, and to help you create more content, without letting your blog take over your life!
Read the Full Post Here: How to post more frequently on your blog