This post may contain affiliate links which may give us a commission at no additional cost to you. As an Amazon Associate we earn from qualifying purchases.
How to get Facebook fans. It is a question that all bloggers face.
We all know how important Facebook is for our social media engagement (and for secretly stalking people you don't want to talk to. Um, kidding.) But what's the secret for how to get Facebook fans?
In a word: Engagement.
Engagement on Facebook puts your page, blog and/or product in front of people and their friends (and family), so working on ways to increase it is important for visibility.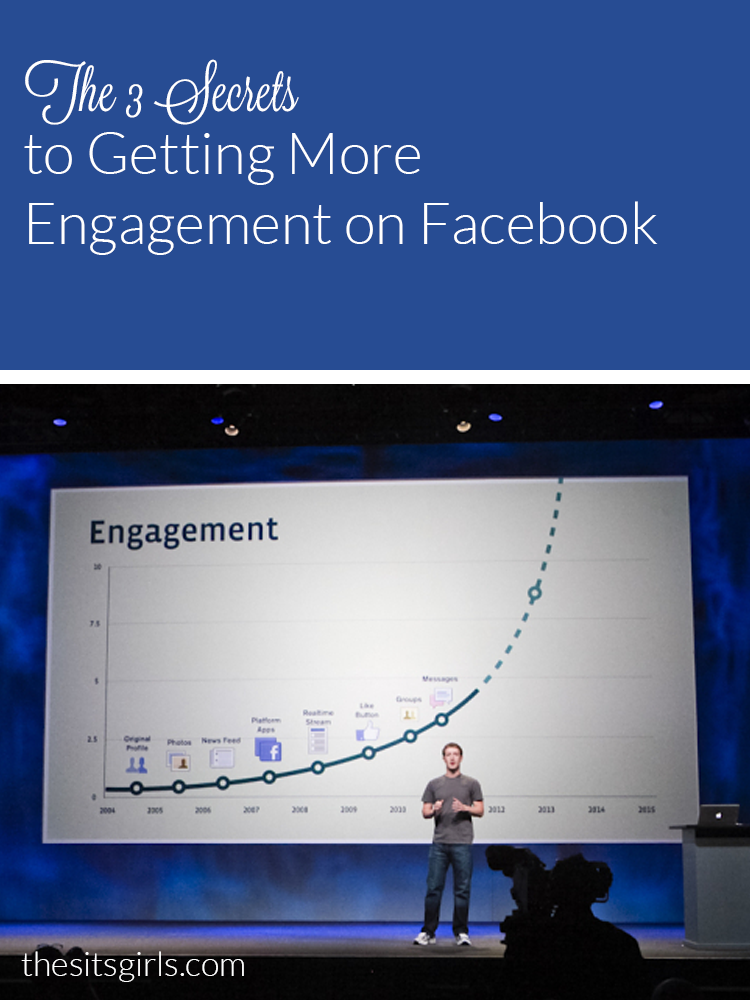 3 Secrets to How To Get Facebook Fans
So what's the secret to how to get Facebook fans and increase that engagement?
Here are three simple tips to do just that:
Ask an Either/Or Question or a Yes/No Question
People are busy – or at least they are pretending to be while they are on Facebook! Make it simple for people to interact with you by asking questions that do not require a lot of involved thought for a response. Try asking whether people prefer one food over another, for example, or if they read more blogs on Blogger or WordPress. Or, try something along the lines of, "Is everyone ready for spring break?" This should not be all of your content on Facebook, but it's a great way to encourage some quick likes and responses.
Start Your Status Update with "Click Like If…."
Instructions are good – it makes it easier for people to know what you want from them. Encourage fans to "click "like" if you are so glad to see 5 o'clock!" or something similarly relatable.  Make sure you are thinking of what will appeal to your audience as a whole; you don't want to provide a status people cannot relate to and have no likes! Again, it is a good idea to use these sparingly and not constantly.Share an interesting photo/funny saying- it doesn't take long to click that like or share button.
Share Photos that Your Audience Can Relate To
People like to share something that's interesting or amusing; they are not going to share or like something that is not. People are also visually driven, especially on something as text-heavy as Facebook. Post great photos or funny images you find online that relate to your audience; you will see your engagement and their delight go right on up.
What strategies have you found helpful for increasing your Facebook likes? Tell us in the comments below or head over to our Facebook fan page to continue the discussion!
More on How to Get Facebook Fans
Did you enjoy this post? Here are more resources on how to get Facebook fans: