This post may contain affiliate links which may give us a commission at no additional cost to you. As an Amazon Associate we earn from qualifying purchases.
Everyone is looking for blog comments. We crave them. We sit, staring at our email, wondering why it has been hours with no new blog comment notifications.
A world without blog comments is a sad world when you are a blogger.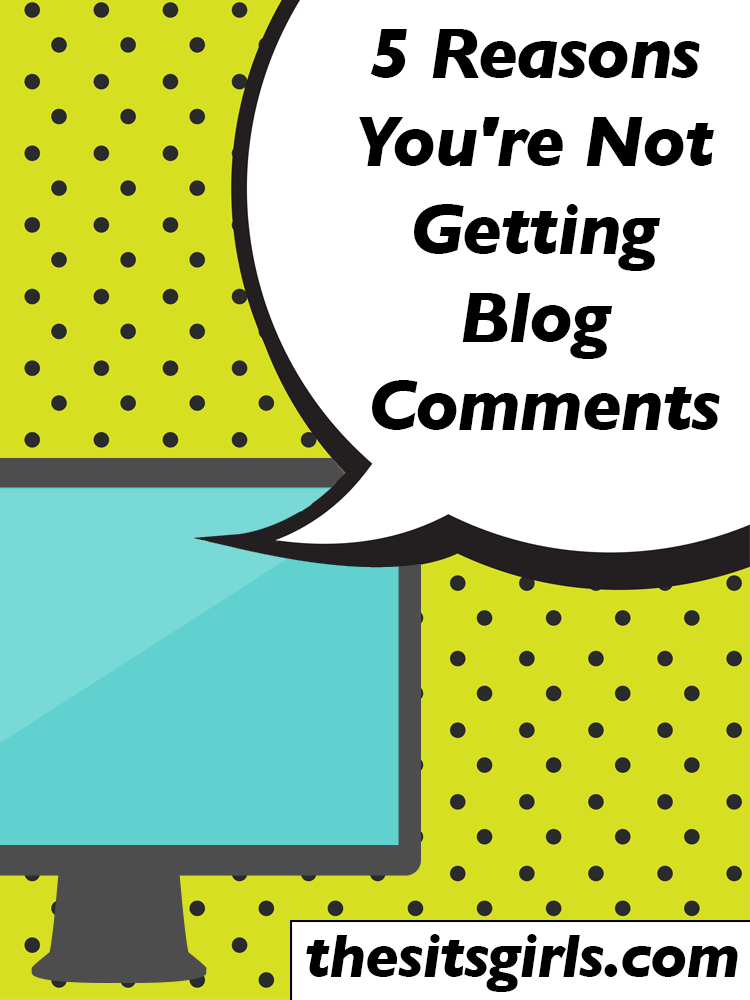 5 Reasons You are Not Getting Blog Comments
Your pour your heart out on the screen. You share your funniest stories. You make pinnable images. All you want in return is to know people are reading. You see your traffic growing and people visiting, but they don't seem to leave very many blog comments.
Why?
CAPTCHA
Spam sucks, no-one likes it!  However, fighting spam is no excuse for making me type nonsense words and squint at blurry pictures of numbers.
Look at this picture. What is that number? 41? 49? 47?
I don't know. Your readers don't know. You will not be getting a blog comment today.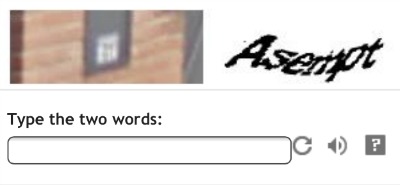 If you have CAPTCHA enabled on your blog comments, I guarantee you are losing comments every time you publish a new post.
Solution:
Turn off the CAPTCHA. Just do it now. I'll wait.
If you are concerned about spam getting through, you could turn on comment moderation – where you have to approve each blog comment before it shows up on the site. It is not a perfect solution, but it is better than giving your readers eye strain.
You Didn't Ask a Question
You wrote a post that was beautiful, or funny, or heartbreaking or just plain amazing. I want to tell you that, I really do. I want you to know that I was there reading your words, but I am not sure what to say besides, "Great post!" and just leaving those two words is almost worse than not commenting at all – so I don't comment.
Solution:
Ask a question. If you ask me a question at the end of that amazing post, you make it easier for me to leave a blog comment. I know what you are looking for in a response. I feel invited into the conversation. Blog posts with questions at the end always get more blog comments.
You Don't Participate in Your Comments Section
Think of your blog comment section like a garden. If it is well-tended, I want to hang out, drink lemonade, smell the flowers and have a party. If it is a scary jungle, obviously not receiving any care or attention, I want to run away as fast as I can before I get eaten by a carnivorous plant.
You don't respond to blog comments.
I see ten comments from your readers, but no responses from you. Even worse, I see where a reader has asked you a question, and there is no response. If it looks like you don't bother to read and respond to your comments, I won't waste my time leaving one for you.
Your blog comment section is full of spam.
When I see spam sitting in your comment section, it makes me feel like you don't care. If you don't care about your comments, why should I?
Solution:
Spend time in your own comment section. When I can see that you value your comments, I feel excited to leave one for you.
You are Not Mobile Friendly
People are using their phones and tablets to read your blog. If your blog is not set up for mobile devices, it makes it hard to read and even harder to leave a comment.
Solution:
Optimize your blog for mobile use. Get rid of floating buttons and things that pop up or move around. On WordPress you can use a plugin like WPTouch or WordPress Mobile Pack. On blogger, you can choose a mobile-friendly template on your main template page.
You Have A Confusing Comment System
I do not want to set up yet another profile and password just so I can comment on your blog.
I do not like it when your comment system eats my comment, because I did not realize I had to log in before typing it.
I do not want my Facebook or Google+ status to automatically update with the comment I left for you. If I feel like your comment system is taking over my personal social media profiles, I will not be happy and I will not comment again.
Solution:
Allow people to comment with just a name/email/url. Remember that some people are very careful about their online privacy and do not want their blogging activities to be associated with their personal Facebook profile.
The bottom line is, if you want comments make it easy for your readers. Your readers are busy people. Some of your readers might be typing comments with one hand while holding a baby in the other one. They are staying up late to read your words, instead of reading their nightstand.  If you want your readers  to spend time in your comment section, you need to make it as easy as possible.
 What stops you from leaving a comment on a blog post? Leave a comment on this post or join us on our Facebook fan page for more conversation!
(See how I just asked you a question? I invited you into this conversation. The solution to reason #2 really is that easy.)
Want More Tips on Blog Comments? Keep Reading!
We have more tips to help you with your blog comment strategy!