This post may contain affiliate links which may give us a commission at no additional cost to you. As an Amazon Associate we earn from qualifying purchases.
Working moms have a unique challenge – we need to balance the many hats we wear in our lives. This post is devoted to those of you that are having a hard time balancing your work life at home, along side the other hats you wear. I'll be focusing in on how to make time for blogging with some blogging tips and tutorials, because that's my niche, but these things could also apply to an Esty craft shop or home based business.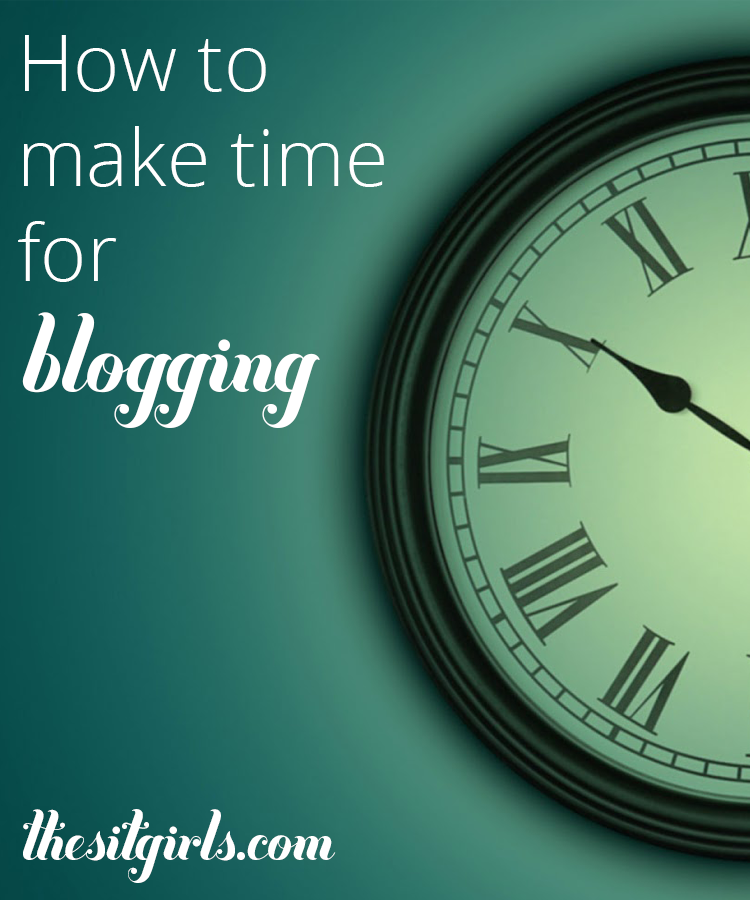 How To Make Time For Blogging
In the fall, I had the great honor & privilege of being invited to take part in a radio show on Start Up Nation called How To Make A Living At Blogging hosted out of Detroit, MI. My blog is not currently bringing in a regular income; I was on the show as the blogger working towards creating income, and the two other radio guests – Amy Lynn Andrews & Matthew Loomis – were the experts who are actually earning a living off of their blogs.
I can say honestly, without a doubt, that taking part in this radio show has been (and will be) a huge turning point in my blogging career. In the months since being on the show, everything has changed – my focus, my efforts, and my results. In the crazy, over-scheduled world we live in, finding time to accomplish blogging can be a challenge for anyone, but especially for those of us that have major life obligations like children or a career. Here are the 5 steps I've started to employ with my blogging that allow me to find time to blog even with a full time job & kiddo at home.
1. Follow a Schedule
When will you write? When will you answer emails and comments? Depending on your lifestyle, some of these choices may already be made for you. For example, I can't blog between the hours of 7 am and 3:30 pm due to my work schedule, and my time between 3:30 and 7:30 pm is limited because of my son, I need to devote the majority of my time during those hours to being a mother. But the beauty of having a little one at home is that he has an early bed time – that leaves me with time to blog in the evening. Figure out what time during the day works for you, and then make a plan and stick with it. Whether or not you're bringing in a regular income yet, treat your blog like a job, and give yourself a set schedule.
2. Set Reasonable Goals
I won't be able to devote 8 hours a day to my blog unless I figure out a way to stop sleeping. Instead I need to be realistic in my goal setting, without setting the bar too low. It's important to challenge yourself, but in my current stage of life and motherhood, I can only commit to an average of 3 posts per week. I know that on a normal work day, I'll only get 1 hour on average to blog. Instead of wasting my time comparing my blog to those that have many more hours to devote, I have to make it the best blog I can with the time I have available, so I set goals that fit my life.
3. Pick Your Battles
At this moment in time what is more important… emptying the dishwasher or writing a blog post? To successfully make time for blogging, you need to put aside everything else during the time you've devoted to your blog. Save the dishes, laundry, or dusting for another time of day. Just like you wouldn't arrive late to your work day at the office so that you can stay home and run the vacuum, you also shouldn't set aside your blog during blog time.
4. Be Intentional
Be intentional about your blogging time. When you sit down to the computer have a clear plan of action. For example, instead of logging into social media & email when you first sit down to the computer, create a routine where you spend at least 10 minutes writing first, before you flood your thoughts with everything else going on around the world on social media. Nothing ruins the natural flow of writing like distractions. When it's time to blog, close your other windows and tabs, turn off the television, and focus your full efforts on your writing.
5. Break It Into Bite Size Pieces
Instead of putting a large post on your to do list, consider breaking that job into pieces. For example, spend 5 minutes brainstorming, later 20 minutes editing a photo to go along with the post, and still later, an hour writing your post's rough draft. That way you don't need to devote such a large chunk of time all at once, and the task in front of you doesn't feel so large and impossible.
The last thing I want to leave you with is this fantastic quote from Tsh Oxenreider, being interviewed by Kat Lee on the How They Blog podcast – episode 11:
Go ahead and start. Don't feel like you can't say something because it's already been said… There's nothing new under the sun… but we haven't heard YOU say it…. be brave and say it.
Author Bio: Tiffany
My name is Tiffany. I'm a wife, mother & teacher – my blog Wife.Mother.Teacher. is all about helping working moms love their budget, accomplish their goals, & live a rich, full life.