This post may contain affiliate links which may give us a commission at no additional cost to you. As an Amazon Associate we earn from qualifying purchases.
Do you have sponsored content on your blog? It is a great way to bring in a little extra money, but there are special rules you have to follow, from FTC guidelines to Google's best practices. All bloggers need to know how to nofollow links. This should be done whenever you are linking to a brand's site in exchange for compensation.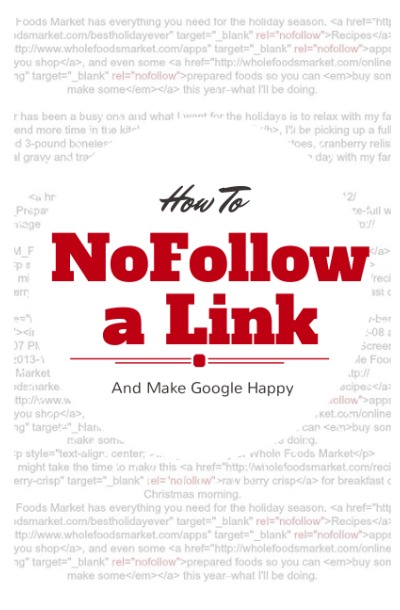 How To NoFollow Links
Google is king in the blogging world–we all want to be on their good side. You can do this by NoFollowing the links you are compensated for, whether you are receiving money or product. This post breaks down what it is, why you have to, and how to NoFollow a link on your blog.
Read the Full Post Here: How To NoFollow A Link