This post may contain affiliate links which may give us a commission at no additional cost to you. As an Amazon Associate we earn from qualifying purchases.
It is important to grow your following on Pinterest, because it is a huge source of traffic for most bloggers. Have you looked at your Pinterest profile lately, to see what a new visitor sees? If you haven't updated your profile in a while, there are probably changes you could make to make it more appealing to potential followers.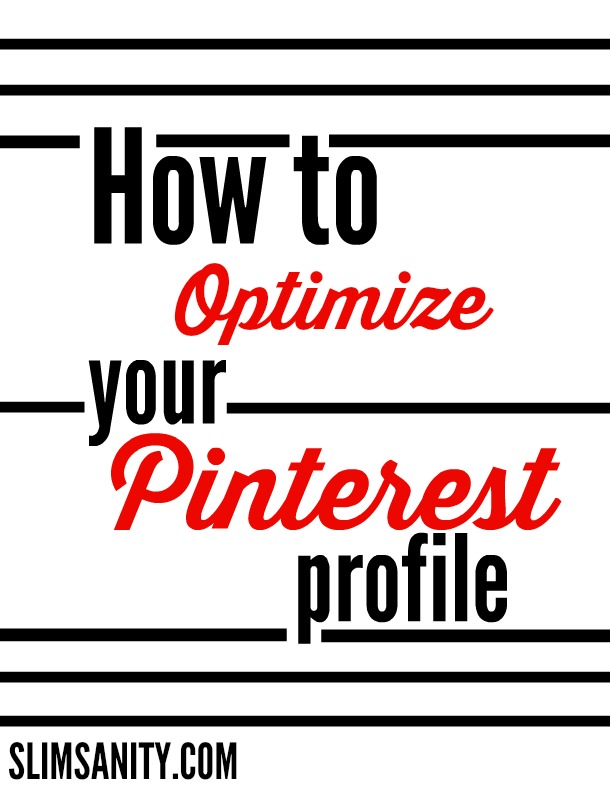 How To Optimize Your Pinterest Profile
Did you know that for many bloggers, the biggest traffic source is Pinterest? Its no surprise, since there are so many great things you can find there!
Keeping your blog's profile up-to-date and polished is important to get people to follow you on Pinterest, and in turn draw more visitors to your website! Get tips on how to optimize your profile and make it look attractive to readers here!
Read the Full Post Here: How to Optimize Your Pinterest Profile