This post may contain affiliate links which may give us a commission at no additional cost to you. As an Amazon Associate we earn from qualifying purchases.
Comment spam is annoying. Just like in email accounts, spam can be a problem on blogs. It can be jibberish, off-topic, and make no sense.
So what can you do to prevent it?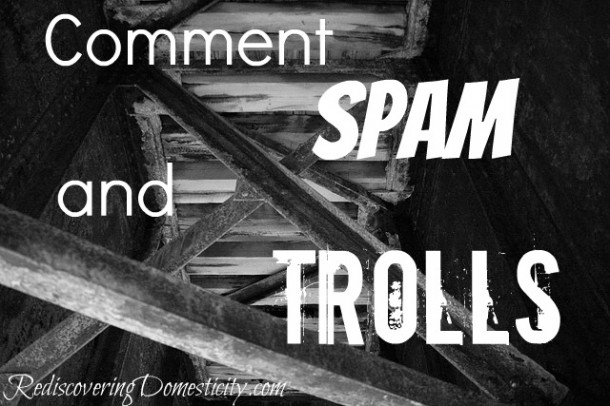 Comment Spam
As bloggers, we hear a lot about comment spam and how to prevent it. Blogger recently upgraded its spam prevention. WordPress has multiple plugins with Akismet being the most popular. So, why all the hubub? And what in the world are trolls?
Let's take a walk through spam, trolls, and the options we have to protect our blogs. And see how my heart was broken by a troll.
Read the Full Post Here: Comment Spam and Trolls