This post may contain affiliate links which may give us a commission at no additional cost to you. As an Amazon Associate we earn from qualifying purchases.
How much time do you spend researching, typing, editing and adding visual content to each one of your blog posts? Creating and maintaining a blog is a job in and of itself, but then there's finding just the right formula to promote your blog.
If only there were magical fairies that flew around, sprinkling your blog's RSS feed into the feed readers and social media automation platforms belonging to thousands of eager, targeted fans who can't wait to read your latest posts?! What if I told you I don't believe in fairies (gasp!) but I do believe in the ability to increase your audience reach and promote your blog by using social media automation tools, share buttons, bookmarking sites, and so much more!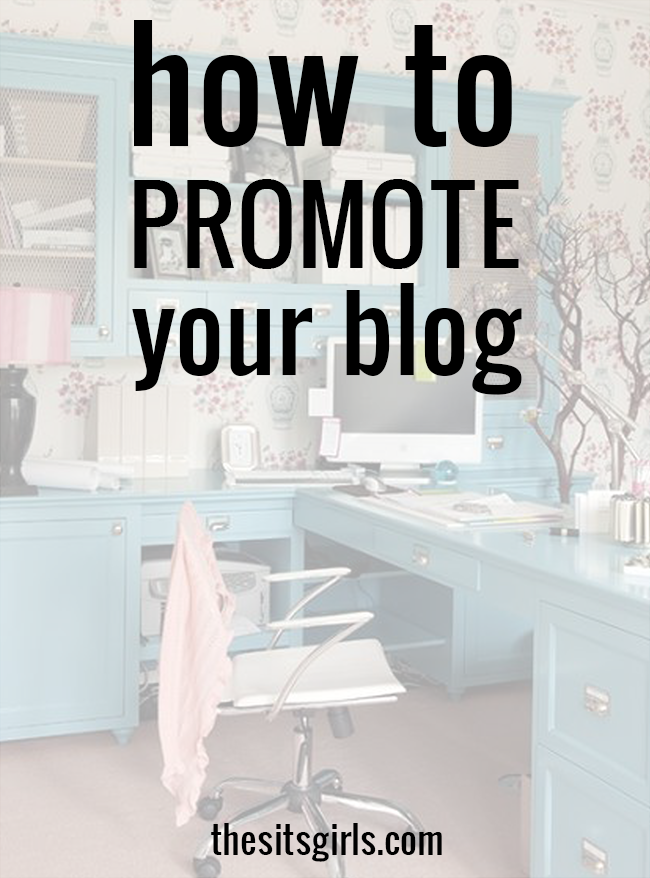 How To Promote Your Blog
Did you know that there are literally thousands of eager readers who would love to read exactly what you're writing about?! The question is, how do you get your blog posts onto the screens of those eager, targeted fans? The answer isn't rocket science, but there is somewhat of a science to figuring out the best methods one should use to promote their blog.
Promote Your Blog On Social Media's "Big 4"
Facebook: The #1 social media platform for driving traffic to blogs. Perhaps you have a Facebook Group for your community of readers, a mastermind group that shares tips & tricks about blogging? Or maybe you've joined other people's blogging groups, specifically targeted at "promoting your blog". These groups are an excellent place to promote your blog posts to other bloggers who also promote their posts and who look for other relevant, interesting posts from you, their fellow blogger.
Pinterest: The #2 social media platform for driving traffic to blogs. Are you surprised? Did you think it was Twitter? Nope, the tweeting bird is actually #4….remember, we're talking specifically about which social media sites drive traffic to our BLOGS through our promotional efforts. All those beautiful images with such lovely typography, vertically placed above a snippet of a blog post. THAT is what you're seeing and clicking through to read on Pinterest. Why do you think that some of the best advice for bloggers is to make sure you always have visual content and that you should also make sure your featured image is vertical and sized with Pinterest-friendly dimensions?
Instagram: The #3 social media platform for driving traffic to blogs. Like Pinterest, Instagram is very visual. Okay, it's actually ALL visual which makes the advice to "make sure you have visual content" in your blog posts even more important for this particular platform.
Here's a quick tip for those of you who know (or don't) about my favorite application for "dressing up" your own visual content — Canva. This nifty app has pre-set dimensions for each of the top social media websites! Use it to make images for Pinterest as well as images specifically sized for Instagram.
Twitter: And the #4 social media platform for driving traffic to blogs is none other than Twitter. A powerful tool for promoting blog posts, from your homegrown DIY crafting blogs, all the way up to the big time blogs such as Huffington Post and CNN. Yes, those last two are BLOGS just like yours and mine, running off of WordPress no doubt! The thing about Twitter is, there are so many posts being shared in a given second (6,000 tweets per second as of July 2015!) that getting targeted eyes onto your blog posts, can be like looking for a needle in a haystack! With the right social media automation schedule, ensuring that your Twitter feed is tweeting and repeating over the course of each 24 hour period, the odds of your tweets showing up on the right feeds at the right time become much greater. If you want to check out a fabulous, easy-to-use social media automation tool, I would personally recommend Buffer. There is also Hootsuite, Co-Schedule, Post Planner and loads more (but you can start off with any of these!).
Of course there are other social media sites that can & will help you promote your blog to an even wider audience. LinkedIn, Google+ and Tumblr are also great sites for driving traffic to your blog, and each platform offers their own unique type of audience.
It's a good idea to look into which platform's audience will be best for each blog post you promote. You can also use your Google Analytics data to show you what type of person is reading your blog or reading certain blog post categories on your site. That data can be extremely helpful when deciding which social media sites to utilize more or less, when you want to promote an individual post.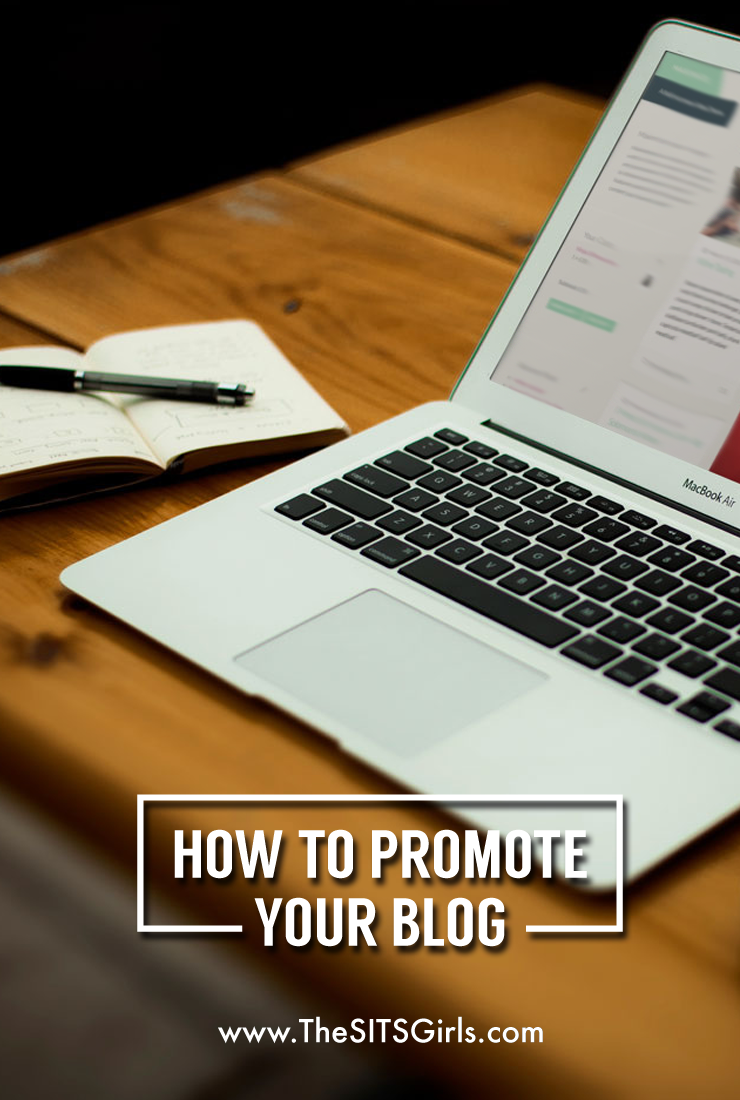 Promote Your Blog Directly To Your Tribe
Send an email to your Email Subscriber List, letting them know you've just posted a new blog post! If they're not used to hearing from you every single time you post, consider emailing once a week or every other week, adding links and pretty pictures along with them, to every blog post you've published since your last email.
Have you jumped on the Live Streaming bandwagon yet? Do you Scope or Blab? Perhaps you have a YouTube or Meerkat following….these are all communities within your overall tribe of blog readers, social media followers and now, live people who interact with you in real-time! We all know how important it is to leave a Call-to-Action, a message given to your readers at the bottom of a blog post, email or social media posting. When you're live, you literally have the opportunity to call out for ACTION and tell your viewers to visit your blog!
You can also start a Twitter chat by creating a hashtag with your #keyword, then starting an engaged conversation with those in your social media tribe. Invite friends/fellow bloggers you consider to be part of your tribe. Tell them when you'll be on Twitter hosting this chat. You'd be amazed how many people will come out to support you if you just ask them! Those of us in the Blogosphere tend to be a pretty friendly bunch and want to cheer on our Blogger Buddies.
Promote Your Posts by Optimizing for SEO
SEO (if you don't know) stands for Search Engine Optimization. Search Engines, such as Google or Yahoo and Bing are on the lookout for keywords in a blog post, sentence length, word counts, meta descriptions, and now visual content has become one of the most important elements in a blog post! A great WordPress plugin to use for ensuring your posts' SEO, is Yoast SEO. If you're not using this plugin on your website, go grab it now (it's free!) and it will point out areas that you need to brush up on to get a "good" score for SEO.
In order to get the greatest organic reach for your blog posts, you should focus on creating a strong yet catchy title, a powerful meta description, which is the short description underneath your blog post's title when someone searches for it on Google or Yahoo (the meta description for this post is "The question is how to get your blog posts in front of those eager, targeted fans? There's a science to figuring out the best methods to promote your blog."), a single keyword (this post's keyword is PROMOTE), a long tail keyword, and make sure your keyword is used often throughout your post content and in your headings.
Finally, it's important to mention Bookmarking Sites such as: Stumbleupon, Reddit, Delicious, and Digg. These sites allow you to promote your blog by submitting individual posts to their corresponding categories. These four bookmarking sites are the most popular of many others out there and offer a completely new level of audience reach for your blog. They create opportunities for readers to "stumble" upon your posts (literally, people will land on your website to catch a glimpse of your post) or bookmark your blog for later consumption.
As you can see there are TONS of ways to promote your blog….perhaps this means that fairies do in fact exist?! I don't know about all that, but I do know, with the right resources, some automated scheduling, and some good 'ole fashion socializing, you can get lots of targeted eyes on your blog!