This post may contain affiliate links which may give us a commission at no additional cost to you. As an Amazon Associate we earn from qualifying purchases.
Today is Part 3 of our blog design mini-series.  In Part 1, we gave you a list of things to think about and research before you move forward with a new design.  In Part 2, we covered some basic how not to design tips.  Today, we're summarizing how to work with your designer to create the best possible outcome.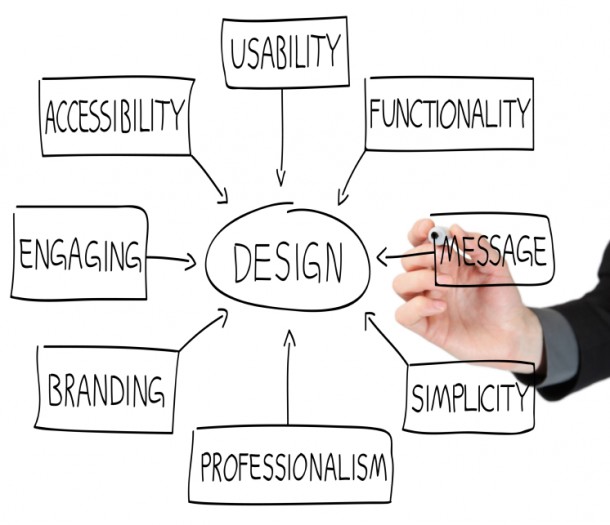 As the above image demonstrates, there are a number of elements that go into a great design.  Navigating this process can be overwhelming.  That's where a good designer can step in, speak in soft, hushed tones, hold your hand, and make the process manageable.
We love us a good blog designer.  And knowing how to work with someone successfully is the key to creating a design that you will ultimately be happy with.
In our opinion, the secret to design success lies in ensuring you do the following: 1) get informed before you start, 2) be open and honest in your communication, 3) spell out the details in the contract, and 4) ask the right questions.
1) Get Informed Before You Start:
Most blog designers offer their design in parts.  In other words, you pay one price per item on their a la carte menu, such as a header, badge, background, and social media icons.  Other designers will work to create an entire look for you from top to bottom, even styling your comments, title graphics, and more.  Be sure to have a clear understanding of how your designer works before you sign your contract with them.
Do you like those pretty, professional looking images that you see in certain headers and want one for yourself?  Then be sure to understand whether a designer includes the cost of the stock images in their price, or if they charge extra for it.
The design should be compatible in all Mac and Windows browsers including Firefox, Safari, Chrome, and IE (6, 7 & 8).  Your site may look beautiful in Firefox, but turn into a broken jigsaw puzzle in Internet Explorer (IE).  Avoid this.
Do not expect your designer to fill in your static content for you. If you ask your designer to create an "about me" page or a "recipes" page or whatever suits your fancy, do not expect your designer to actually write the post for you.  They can stylize it and make it pretty, but you need to add the written material yourself.
Installation can be another "hidden cost."  You may have the best design in the world, but unless someone adds the appropriate code, it will remain simply an image on your desktop.  Most designers charge an additional fee to help you out with installation, while other will include it in their price.  Be sure to ask!
2) Be Open and Honest with Your Communication:
As with any business relationship, the key to making it successful is communication.  Being upfront and honest with your vision, budget, and concerns can go a long way towards ensuring you end up with a design that you love.  Remember that your designer works on anywhere from one to multiple projects at once.  Your project's schedule will have to fit in to theirs unless you offer to pay a rush fee.  It is also critical to provide as much direction as you can, forwarding links to blog designs that you like (and don't like).  Finally, don't be afraid to ask questions.  You are hiring a professional for a professional service.  By voicing your concerns early in the process you can avoid being charged extra to modify work that has already been completed.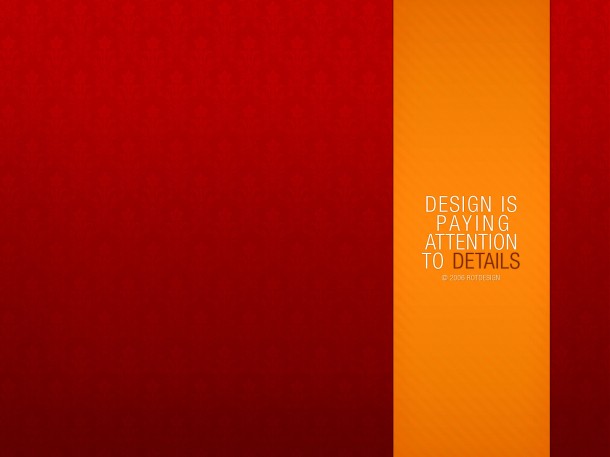 3) Spell Out the Details in the Contract
As the saying goes, the devil is in the details.  If the information is not in your contract, then it doesn't exist, regardless of what you may have agreed to over the phone or in e-mail.  You need a document signed by both parties outlining everything you agree to for your design.  Make sure you know exactly what elements you will be receiving (for example, a header, button, and widget installation), understand the timeline, are ready for additional fees for stock art, and have clearly defined roles as to what you as the client will be responsible for and what the designer will be doing.
4) Ask the Right Questions
Never apologize for questions that you might have.  It's is far and away better to get everything answered up front, than it is to remain silent and hope for the best.  Here are some questions to consider:
What is your designer's background?  Do they have a degree in art/programming, or are they self taught?  How long have they been doing this?
Do they do their own illustration or will they be using Clipart?
Will you own any and all art created, or will there be limited licensing?
Will they be using a premium theme such as Thesis or Genesis, or are you implementing a regular WordPress theme?
Can they provide references to past clients?
What is their turnaround time?
Do they ask for a deposit?  What is their hourly rate?
Does the work have a warranty or guarantee?
So, there you have it!  This concludes our blog design series.  You now have the tools you need to go forth and be blog beautiful.
Before we officially send you on your way, tell us, are you ready for a new blog design?  Which blog designers have you (or are considering) working with?
{If you liked this post, then be sure to check out Part 1, Fundamental Questions to Answer Before You Get Started, and Part 2, How NOT to design your blog, of our blog design mini-series.}