This post may contain affiliate links which may give us a commission at no additional cost to you. As an Amazon Associate we earn from qualifying purchases.
Blogging typically starts out as a hobby for most bloggers. Then along the way we find out we can turn blogging into a "real" job. When we reach that point, we realize we have to start treating our blogs like a real job, too! That requires so many things for different people, but there are some things that will help everyone get organized and ready to work!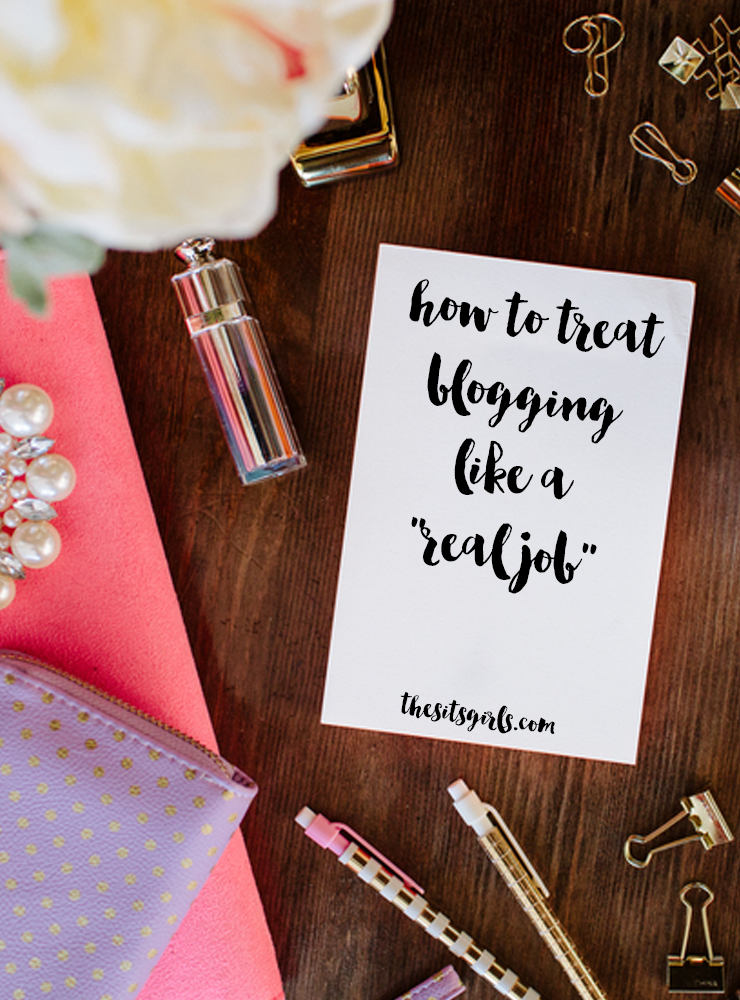 How To Treat Blogging Like A Real Job
Create the Right Setting
Every blogger is different as to the kind of setting they need to successfully work. After blogging for several years, it became evident that I needed an office away from the kids and other interruptions.
If you can't make an office in your home, you at least need to designate an area where you work consistently. I fully believe in the fact that if you get your mind trained to think about work in that area only, then that is what you are more inclined to do when you're in that area.
For some people, it may mean going to a local Internet café or some other location to work for a certain period of time. I honestly would have loved to do this option myself, but considering I'm responsible for three kids all day, I can't do that one easily.
Regardless of where you work, make sure you focus on working when you're in that space.
Organization
Organization is a strong element of success. Make sure you are keeping detailed records of when your sponsored content is due. Ensure that you're writing about the right topics during the correct time of year. Keep a strong record of all income and expenses you spend on your blog (even if you're NOT making any money now)!
Set A Routine
I have found that I personally can't work on a set schedule because of how hectic our household is every day. However, I do have a particular set of routines I follow.
Your routine needs to include:
Time for writing
Social media interaction (and I highly suggest scheduling social media content)
Looking for sponsored opportunities
Cold emailing/calling for sponsored opportunities
Photo taking and editing
Online marketing beyond social media
Engaging with your audience on your blog (and returning the blog love)
Email management
Commenting on other blogs
Time to work with your blog tribe
Hire Help
I don't know of a single successful business that doesn't have at least ONE other employee working for them. You cannot be everywhere at once! When you work online, you almost have to be there or be left in the dust.
It is worth every penny to invest in a virtual assistant to help you with the tasks that you find daunting to do. It will allow you to grow and thrive doing the things that got you into blogging to start with.
Use Time Wisely
Regardless what routine you decide to take, it's imperative that you have time AWAY from work, too. Your family and friends need you as much as you need them. With that being said, be sure to spend the time you are supposed to be working wisely.
Set timers if you have to when you're on social media. If you can't resist the urge to go to it while you're working on projects, then install the app to block yourself.
ALWAYS "Eat the Frog" FIRST! In case, you haven't heard of that concept yet, it means to do any tasks that are going to give you money FIRST.
These are just some of the ways you can begin treat blogging like a real job.
What other things come to mind for you when you think about making blogging a real job?
Keep Reading