This post may contain affiliate links which may give us a commission at no additional cost to you. As an Amazon Associate we earn from qualifying purchases.
Ever wonder how bloggers manage to display their link parties or recipes in such an organized and nice looking way? The secret is a tool called In Linkz.
In Linkz is a widget that is inserted in your blog and allows you to receive link submissions from your readers. The links can even include a picture and a small description. Ultimately, you are in total control
of when the widget is available, how it is displayed and who is notified in the event of a submission.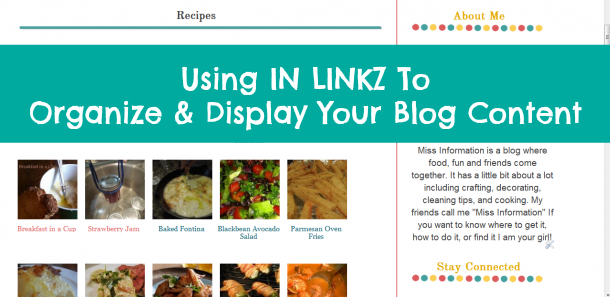 How to Use In Linkz
Want to know how to have a clean, easily managed Recipe Page or Linky Party Page? It's really simple to set up and, once it's done, it takes seconds to add new items or move old items around.
The secret? Using a tool called InLinkz. It is a platform many of you are probably already familiar with. Not only is InLinkz a great way to organize and display your content in a clean, reader-friendly way, but it is also a breeze to use. Let me show you how!
Read full post here: How to Organize Your Link Parties Using In Linkz