This post may contain affiliate links which may give us a commission at no additional cost to you. As an Amazon Associate we earn from qualifying purchases.
Pinterest is a major source of traffic for a lot of bloggers. Pinterest can bring hundreds if not thousands of visitors to your site every day, but there are some dangers with Pinterest as well. Are you pinning content correctly? If you pin someone else's content are you giving them credit? Knowing how to use Pinterest is a very important and can save you a lot of troubles later down the road.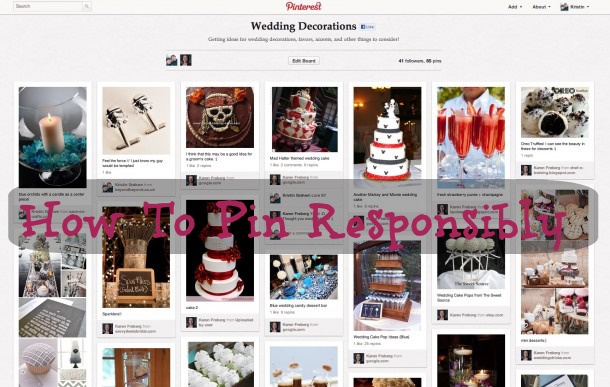 How to Be a Responsible Pinner
With online content taking a huge swing toward the visual, Pinterest is becoming a major venue for sharing our information – and yet so many of us are sloppy about it! We pin images from Tumblr sites, badly sourced or unsourced images, or images that lead generically back to the main blog and not the article of interest. Let's fix this problem – here are some tips to get you started, both pinning more responsibly and creating better pin-friendly visual content!
Read the Full Post Here: How to Be a Responsible Pinner