This post may contain affiliate links which may give us a commission at no additional cost to you. As an Amazon Associate we earn from qualifying purchases.
Reading to learn how to write a blog series? Keep reading to get the tips you're looking for to keeping your readers coming back again and again.
A blog post series is great to draw your readers into your blog in a deeper way, increase pageviews, and have space to delve deeply into a topic without overwhelming people. It is also a fantastic way to plan content ahead of time. Whether you have run blog post series in the past, or are just starting to think about one, we are going to teach you how to write a blog series that is successful.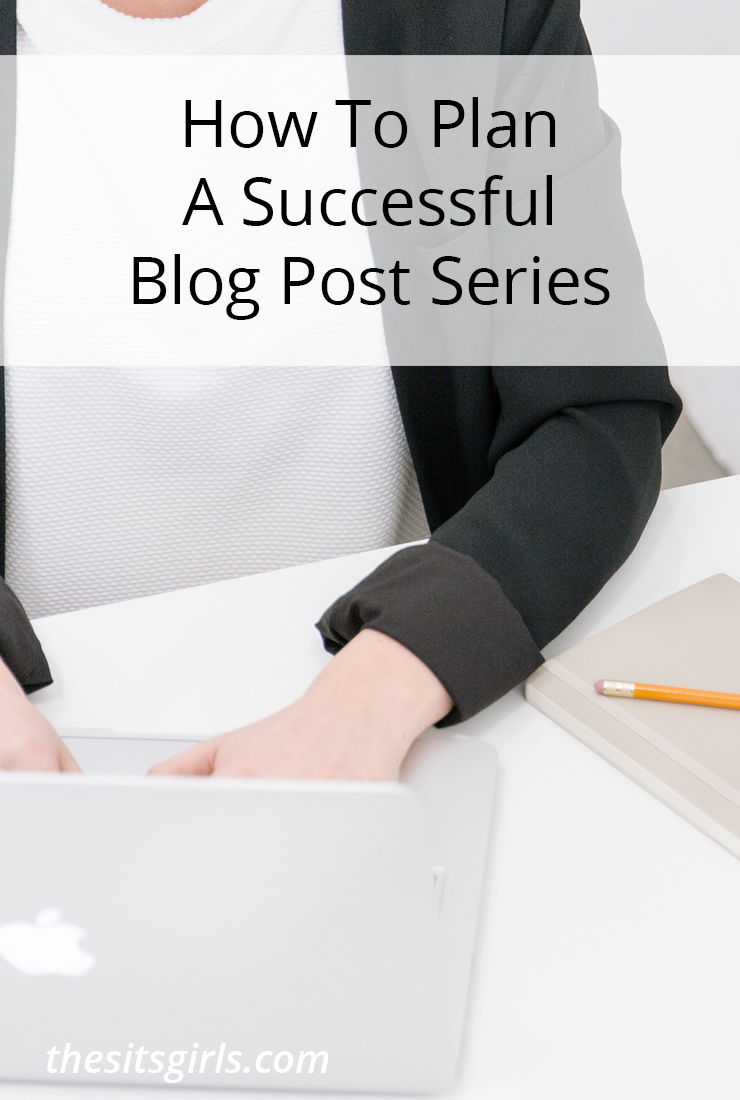 How To Write A Blog Series That Is Successful
To have a successful blog post series, you need three things: a topic, a plan, and good execution. Today I'm going to give you tips for all three, so your next post series can stand out and get noticed.
How Do You Find A Topic For A Post Series?
When you are writing about a complex topic, you might find your post pushing well past 1,000 words. This is the perfect opportunity to split it into two or more posts, and just like that, a post series is born. Any group of posts that relate can be a series. If you want to write about social media tips, you might find that it is easier to break the posts apart according to social media platforms, as different strategies are used for each one.
A post series doesn't just have to be one post split up, though, and it doesn't have to be a tutorial, either. Narrative posts can also be written as a series. If you have a particularly exciting story of how you met and fell in love with your significant other, you might want to tell it over the course of several posts. Or maybe you have a group of stories from high school or an old job that could be linked together and told over time.
Anything you are going to introduce into your blog at regular intervals can also be considered a series. It can be as simple as having a "Tuesday Taco" scheduled where each Tuesday you share a different taco recipe. If you approach a weekly feature as a series, you will see better results from it.
Keeping the flow of the posts similar, linking back to former posts in the series, and creating complimentary pinable graphic for each of them will help to tie the posts together in your readers' minds. The more you interlink, the more traffic and SEO benefits you will get. It also creates anticipation for readers who want to come back to read the next installment.
Plan Ahead For Success
A good plan will help you to get the most from a post series. Decide how many posts you will write, and how long you want to run the series. If it is a story you are telling over time, think about the natural breaks and how much content you really have to decide how many posts it will take. If you are doing a tutorial series, it will be even easier to know ahead of time how many posts you need.
Plan a start and finish for your series. If you are adding a weekly feature series along the lines of "Tuesday Taco," think about how long you want to make that a regular thing. You might decide to do it for one month, or just for the summer. Don't over-commit to something you are going to tire of before your readers are ready to see it end. Let your readers know what to expect from your series.
If your series is a tutorial, narrative, or a post that is being broken up into pieces for length, a week is a good amount of space to give it. If you feel like you have more content than that, you need to make it clear to your readers how long it will last, or consider breaking it up even further into two series if possible, and have a break in between publishing them.
When setting up your calendar, try to start your series on a Monday, and not in the middle of the week, unless it is a feature that will repeat for a long time on a certain day.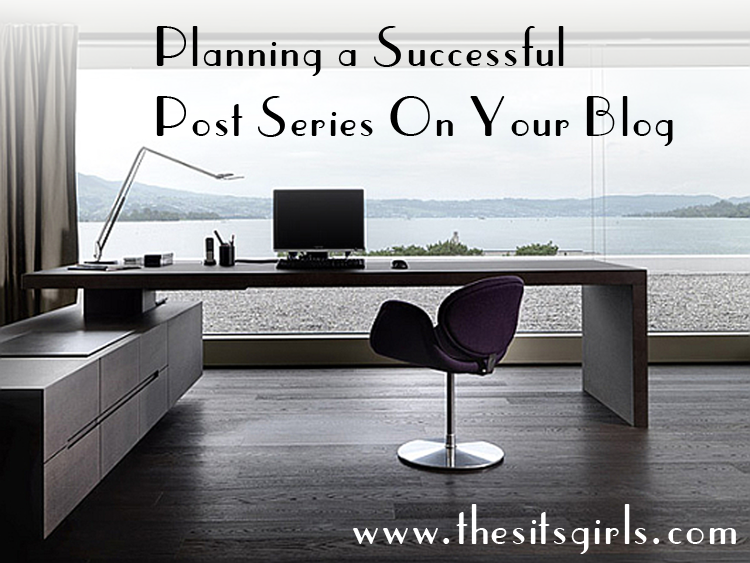 Tips To Make Your Post Series Successful
Now that you have a plan in place, it is time to actually write and publish your series. Here are a few tips to make it successful.
Introduce your series. Write a post with a small preview of what your series will cover to get your readers excited about it. This can run one week before the start of your series, and could also be included in any email newsletter you send out to your readers. Give your readers an idea what you will be covering, and why they want to read it.
Review the previous post. At the beginning of the post, cover what happened last time in a short sentence that includes a link to the previous post. This is good in a narrative post, so readers don't feel like they are coming in on the middle of a story. It is also great for tutorials or posts that are related in any other way.
Preview the next post. At the end of each post, add a short teaser letting readers know what to expect in the next post. You can go back and add the link into the preview once the next post is published, to make it easier for readers who find the series in the future and want to read through all of the posts in order. This preview helps to build anticipation just like your introduction did.
Include a graphic. Pinable graphic are a must no matter what kind of post you are writing, but if you are writing a series, make sure the graphics are complimentary to help further tie the posts together, and remind readers that the post is part of a series.
Interlink posts. Anytime you refer back to an earlier post in the series, add a link! Or, if you have a previous post that wasn't a part of this series, but fits in with the topic, link to it. You could also link to other posts or series you have written at the end of the post in an "additional resources" or "related posts" section. Make it easy for readers to find all the things you have written about a specific topic. The more there is for them to read, the longer they will stay on your site.
I hope this inspires you to write a post series for your blog.
Keep Reading
Looking for more information about how to write a blog series and writing? Here are some posts that you'll find helpful: