This post may contain affiliate links which may give us a commission at no additional cost to you. As an Amazon Associate we earn from qualifying purchases.
In a social media world where there are a million and one ways to connect with your audience, ultimately, most people end up asking the same question: What do I blog about?
One great way to inspire conversation is writing a book review for your blog.
Writing a great and memorable book review may seem like a challenge, but with the below tips, you are sure to build conversation with your readers and keep them coming back for more.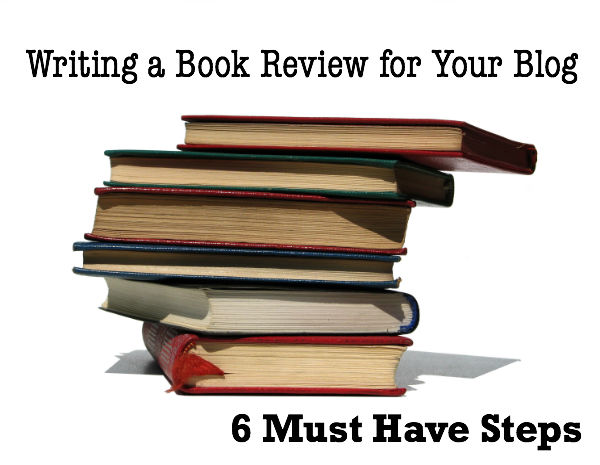 How To Write A Book Blog Review
1) Introduce the Subject, Scope, and Type of Book
Identify the book by author and title.
Specify the type of book, such as fiction, nonfiction, biography, or autobiography.
Mention the book's theme.
Sometimes you will need to include background to enable readers to place the book into a specific context. For example, you might want to describe the general problem the book addresses and how it provides solutions.
2) Briefly Summarize the Content
For a nonfiction book, provide an overview, including your favorite paraphrases and quotations.
For a work of fiction, briefly review the story line for readers, being careful not to give away anything that would lessen the suspense for readers.
3) Include Graphics, but Be Aware of Copyrights
Book covers grab your readers' attention. Show off what the book looks like by including a graphic.
When it comes to book covers, you can get around copyright issues by grabbing a cover of the book from Amazon.com and inserting your Amazon affiliate identification number with your book review.
If you don't want to use Amazon's cover image or you want a headshot of the author or other graphic to accompany your review, you can contact the author, publisher, or PR rep and request a few graphics.
4) Provide Your Reactions to the Book
Describe the book: Is it interesting, memorable, entertaining, or instructive? Why?
Explore issues the book raises: What possibilities does the book suggest? Explain.
Relate the book to larger issues: How did the book affect you? How have your opinions about the topic changed?
5) Provide Links
Enrich your book review with links that serve as springboards, allowing readers who are passionate about a certain genre, topic, or author to learn more.
When you mention the author, be sure to include the link to the author's website so your readers can go directly there and learn more about the author, why he/she wrote the book, etc.
6) Be Honest About Your Review
Throughout your book review, it's important to remain honest. This is especially true for blogs because your readers trust what you have to say.
Don't lead readers astray by telling them you loved a book when you really couldn't stand it. Keep in mind that the author and publisher will most likely be reading your review.
Remember that online reviews are often archived permanently.
Writing a book review for your blog is a great way to share what you're reading and pass along a recommendation to your audience. Give it a try and let us know how it goes.