This post may contain affiliate links which may give us a commission at no additional cost to you. As an Amazon Associate we earn from qualifying purchases.
New to SITS? Welcome!! Go read this to get started.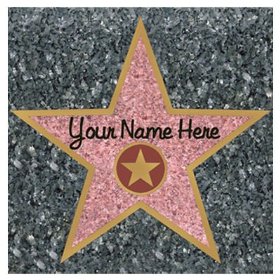 Your SITS Feature Day.
Chances are it's something you've waited months to arrive.  And if you're anything like me, when the e-mail from Tiffany pops up in your inbox saying, "Hooray!  Your big day is finally here," you panic a bit.  You're not exactly sure what to say.
That's why, in an effort to help out our SITStahs, Tiffany, Mama Kat, and I put our heads together and came up with a list of tips for the Featured Blogger post.
A well-crafted Featured Blogger post is very similar to your About Me page.  It tells your readers who you are, what your blog is about, and why your site is worth reading.  What's more, it is well written.  Whether you are funny, informative, controversial, or just plain entertaining, your Featured Blogger post should grab your readers' attention and keep them coming back for more.
So how can you accomplish this?  Here are a few ideas…
Give us your elevator pitch: Remember this from our 31 Days to Build a Better Blog Challenge?  Your Featured Blogger post is a perfect chance to show off your elevator pitch and explain what makes you special.
Share a picture of yourself: Show us your pretty face!  Doing so helps readers connect with you.
Know what your goals are: Understand why you have a blog and be able to communicate that message to your audience.  Are you looking for readers to share your daily stories with?  Do you have a store you want us to know about?  Are you a food blogger looking for people to use your site as a resource for recipes?  Whatever your personal mission may be, craft your post so that readers understand what you want from them.
Be your own advocate: Only you can give readers the most compelling reason why they should read your blog.  Help people understand who you are by adding your personal touch to your post.  Maybe list a bit of trivia about yourself or talk about how you got started blogging.  A good story will hook an audience every time!
In recognizing what should be included in your Featured Blogger post, it is also important to keep in mind what you should avoid doing…
Balance is key: Sharing your personal life history, from birth to the current day, is not a good idea.  Remember that you want to give your readers a reason to come back to your blog.  You can't do this if you tell them everything there is to know about you in a single post.
Be concise: Your list of 100 whatever should be avoided.  If you can get away with describing yourself and your site in about 15 sentences, great!  If it takes a little more, that's fine too.  Just know that if you're still writing by paragraph eight, you've probably lost most of your readers.
Avoid giving your readers too many links: Three is the magic number for SITS.  By directing your audience to three posts that you are particularly proud of or that define you as a blogger, you are very likely to ensure people take the time to not only click, but also to read and comment.  Give them 8-10 links, and they're not sure where to go.
Now it's your turn.  What do you think makes for a great Featured Blogger post?
Tickets for Austin and St. George, Utah, our final Bloggy Boot Camp stops for the year, are on sale now! Don't wait to buy yours. We'd love to meet you in person!
And, as always, when you see this:
Leave a comment!