This post may contain affiliate links which may give us a commission at no additional cost to you. As an Amazon Associate we earn from qualifying purchases.
While the day-to-day posts on your blog are important, your About Me page just might take the cake. Your autobiographical page is your opportunity to tell the world your story from your perspective and build connections with your readers. This blogger shares some reasons why your About Me page is an important one and some tips for bits to include when it comes to writing yours!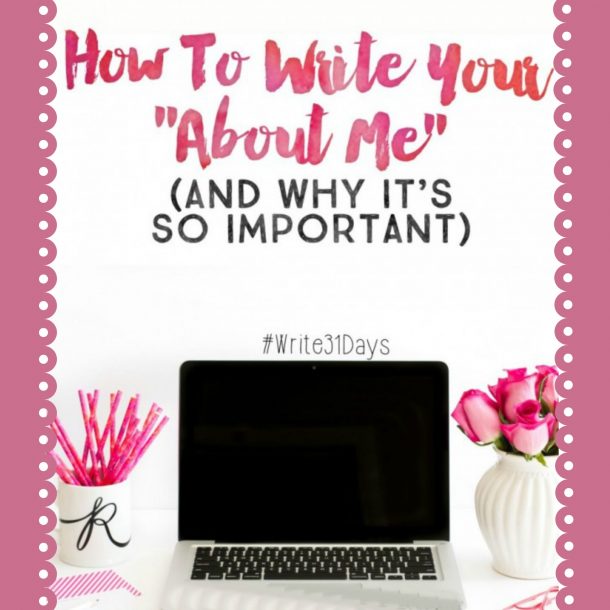 How to Write Your "About Me" (And Why It's So Important)
Did you know your "About Me" page is one of the most often visited pages on your site? What?! It's true. And yet many of the About pages that I click on appear to be an afterthought. You know that buzzword "authenticity?" Gah! It's hard. It takes bravery. Give your blog a face. Build a relationship with your readers! It begins with your autobiographical page!
Read the full post here: How to Write Your "About Me" (And Why It's So Important)