This post may contain affiliate links which may give us a commission at no additional cost to you. As an Amazon Associate we earn from qualifying purchases.
Are you using Periscope? While plenty of people can't get enough of the social media platform, is Periscope necessary for a blogger? This blogger has opted to keep her social media options open and shares her story.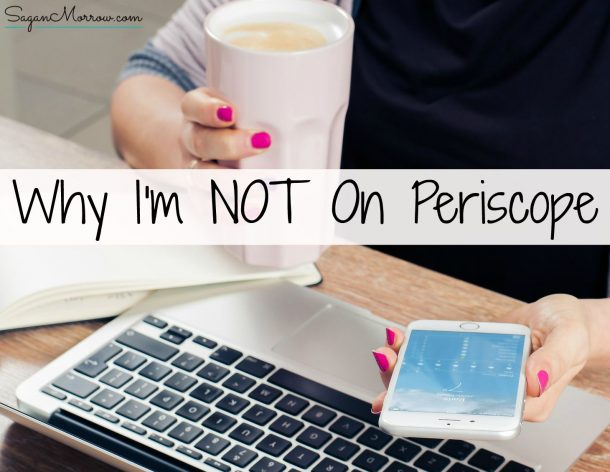 Why I'm Not On Periscope (and Why That's Okay)
Periscope is the hot new social media platform that EVERYONE is talking about. But as a blogger, do you *need* to be on it?
In this article, find out the three main reasons why you shouldn't just jump on the Periscope bandwagon without giving it some serious thought… and why Periscope might not be the right social media platform for you and your brand.
Read the full post here: Why I'm Not On Periscope (and Why rhat's Okay)