This post may contain affiliate links which may give us a commission at no additional cost to you. As an Amazon Associate we earn from qualifying purchases.
Images on your blog should be captivating and pleasing, but there's more than meets the eye when it comes to the pictures on your blog. Having the right titles and alt tags can be the difference between good and bad SEO. This blogger shares her process when it comes to naming and tagging her images.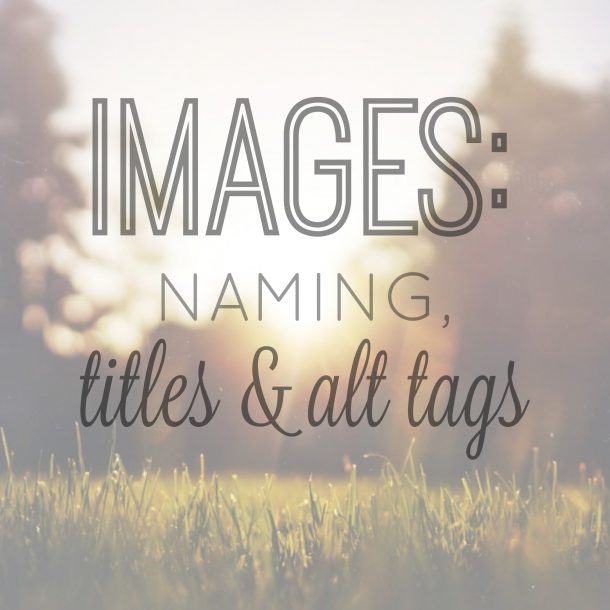 Images: Naming, Titles & Alt Tags
I know there are a ton of posts out there about alt tags and such for photos. I never claimed to be able to reinvent the wheel after all. But with things such as this, everyone has a bit of a different way of going about things. And today I am going to show you my personal method for getting images ready and posted.
Read the full post here: Images: Naming, Titles & Alt Tags