This post may contain affiliate links which may give us a commission at no additional cost to you. As an Amazon Associate we earn from qualifying purchases.
Have you ever considered becoming a Kindle eBook author? Becoming a Kindle ebook author is a great way to bring additional traffic to your blog. It can also help add to your credibility as a blogger.
There was a time creating an eBook was quite the undertaking. You needed special software. Digital delivery systems were expensive. You had to constantly market your book or create an affiliate program which was another expense. For most bloggers, it simply wasn't worth the headache or investment.
Becoming a Kindle eBook Author
Thankfully, that is no longer the case. Amazon's Kindle Direct Publishing makes it possible for every blogger to become a Kindle eBook Author.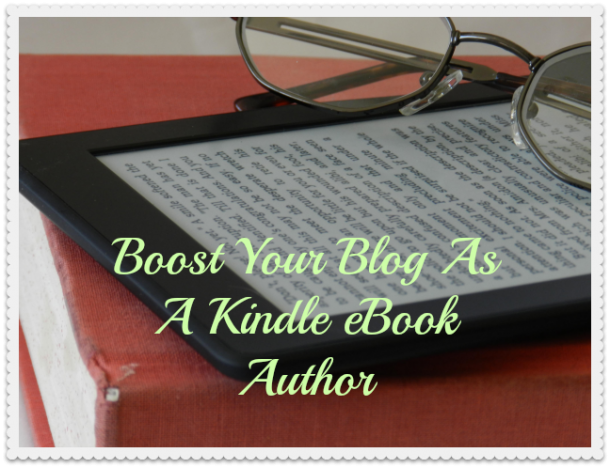 Why Should I Write an eBook?
Two of the main reasons bloggers choose to add an eBook to their online arsenal are Income and Authority. Creating your own products to sell is a great way to boost your income and become more diversified. You have likely heard that you should not keep all of your eggs in one basket. Selling an eBook will nicely compliment other blog income opportunities without devaluing them. In fact, becoming an eBook author can actually add value to your site. It establishes an instant sense of authority with new visitors.
Why Should I Become a Kindle eBook Author?
In the past I have had my eBooks available through Amazon and digital delivery services like e-junkie. I prefer becoming a Kindle eBook author these days because it provides a truly passive income avenue. If you only make the book available on your own site, you will constantly need to promote. Amazon has a steady stream of readers to their website each day. Amazon also provides you with a well-known and hands off affiliate system at no additional charge.
Amazon is a trusted platform. People do not need to worry about whether they will receive their goods upon payment. They do not have to worry about in whose hands their personal information will end up. They are familiar with the company and the purchasing process.
Reach a new audience. As mentioned previously, when you become a Kindle eBook author you are able to reach a large, trusting community that is not necessarily your own. Even those with the smallest blogs can become a self-publishing success story. Linking to your blog within your eBook will also allow you to build a long-term relationship with new Amazon readers.
Kindle eBooks are not just for Kindle owners. There is a common misconception that you will be neglecting a segment of the population with Kindle publishing. This couldn't be farther from the truth. A Kindle eBook author can be read not only on Kindle but also on smartphones, on desktop browsers and more.
What Should I Write About?
One of the easiest ways to brainstorm eBook ideas is to take a look at your own blog. What posts have been extremely popular? Can you elaborate on them? Use your most popular posts as a springboard for creating a complete guide.
Isn't Self-Publishing Difficult or Expensive?
No.  One of the great things about self-publishing Kindle eBooks is that you can eliminate almost all upfront expenses. Amazon does not charge a setup fee and simply takes a percentage of the sale. While I do suggest that you have your eBook proofread and formatted properly, you can get this done rather inexpensively if you are not comfortable doing it yourself.
Are you tempted to become a Kindle eBook author or have you published an eBook to compliment your blog? What tips can you share?
More on How to Boost Your Blog
Looking for more ways to boost your blog? Keep reading!
About the Author:


Angie Nelson has been an online business owner since 2007. Today she balances several successful online ventures and shares her passion for home business with others on her blog The Work at Home Wife. Stop by her site for tips on marketing a Kindle eBook.