This post may contain affiliate links which may give us a commission at no additional cost to you. As an Amazon Associate we earn from qualifying purchases.
Do you want to add your own personal style to your blog posts? Maybe you want to dress up your posts with some fun fonts? Installing fonts to your blog is not only easy but doesn't require a lick of coding! Yes, you read that right. No coding!
Not only are we sharing our all-time favorite fonts with you today but we are also showing you how to get hundreds of fonts installed on your WordPress site.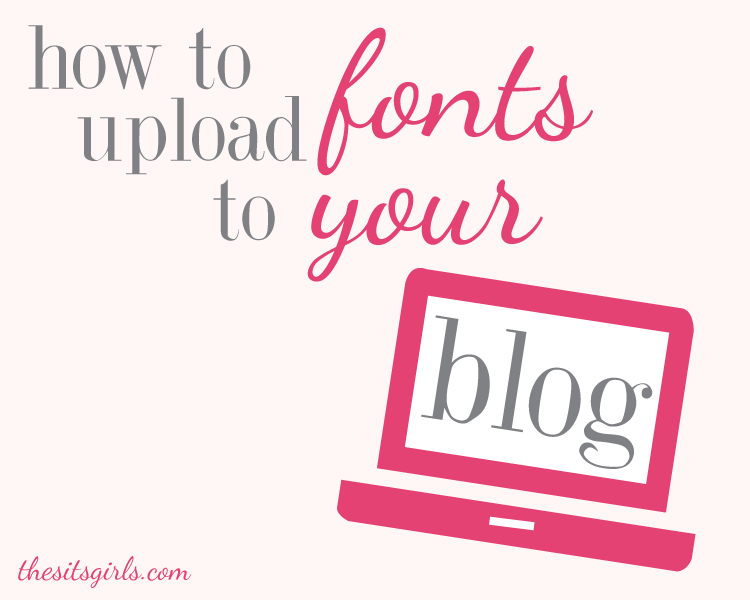 Installing Fonts to Your Blog
Typically if you wanted to use a new font within a blog post, you'd have to go into your CSS editor and code that particular font in. First of all the majority of us don't know how to work with CSS. Secondly, this is a major time suck if you just want one temporary font change. Thankfully, there is an easier way to install fonts to your blog. With the use of a great plugin you'll have access to hundreds of fonts! Not only will you have access to these fonts but you can install them within seconds.
Watch this video tutorial on how to install fonts. This video tutorial will show you step by step how to upload fonts to your WordPress site.
Favorite Fonts
Now that you know how to quickly and easily install fonts, we want to share our favorite fonts with you! Have fun with these fonts and let your personality shine!
Fonts for Blog Design
When you are designing your site, fonts are one of the easiest ways to make the site your own. There are thousands of fonts available on the Internet so finding one that is right for you shouldn't be too hard.
Here are our favorite fonts for web design. You can also read the full post here.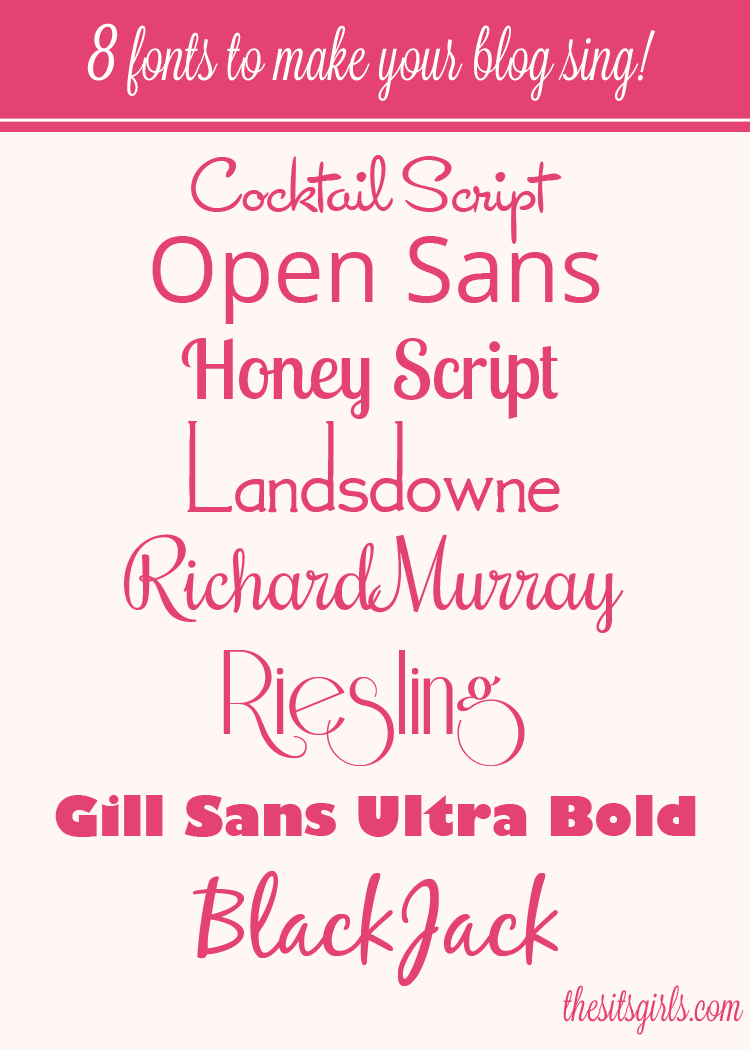 Cursive Fonts
Cursive fonts are a lot of fun and really bring a sense of style to any blog or graphic. Cursive fonts are great to use within post titles, blog signatures or your heading tags.
Here are our favorite cursive fonts. You can also read the full post here.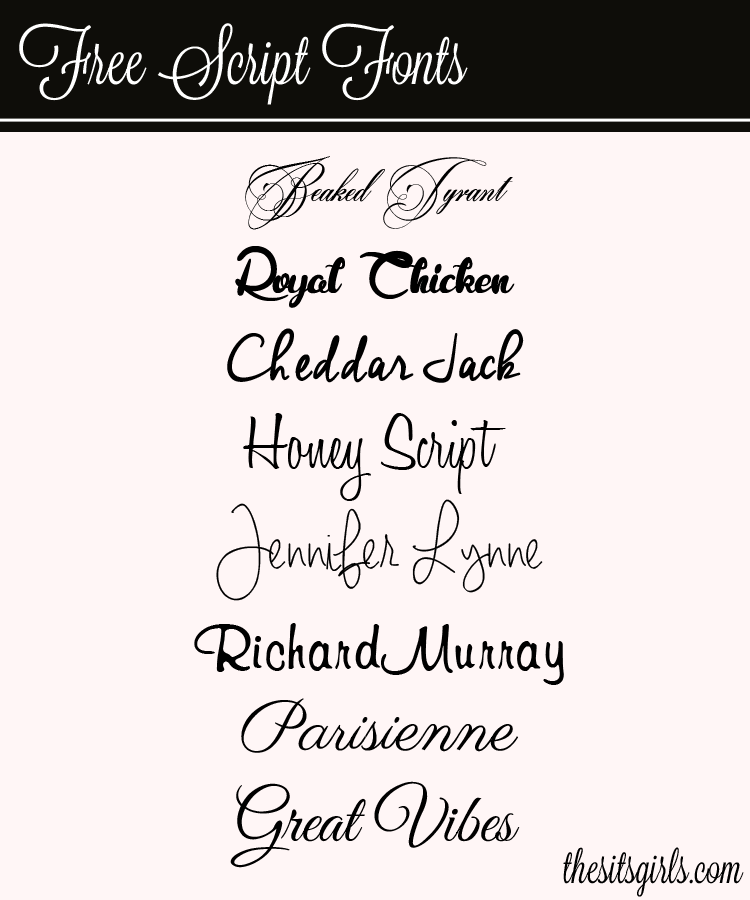 Spring Fonts
Spring and Easter are both right around the corner and the perfect time to start having some fun with fonts. Add some style to your blog posts by changing up your font with a little spring style.
Included in this post is a collection of favorite spring and Easter fonts. These fonts would be great for a craft business, candy shop, and other nostalgic services. Or just for seasonal advertising.
You can read the full post here.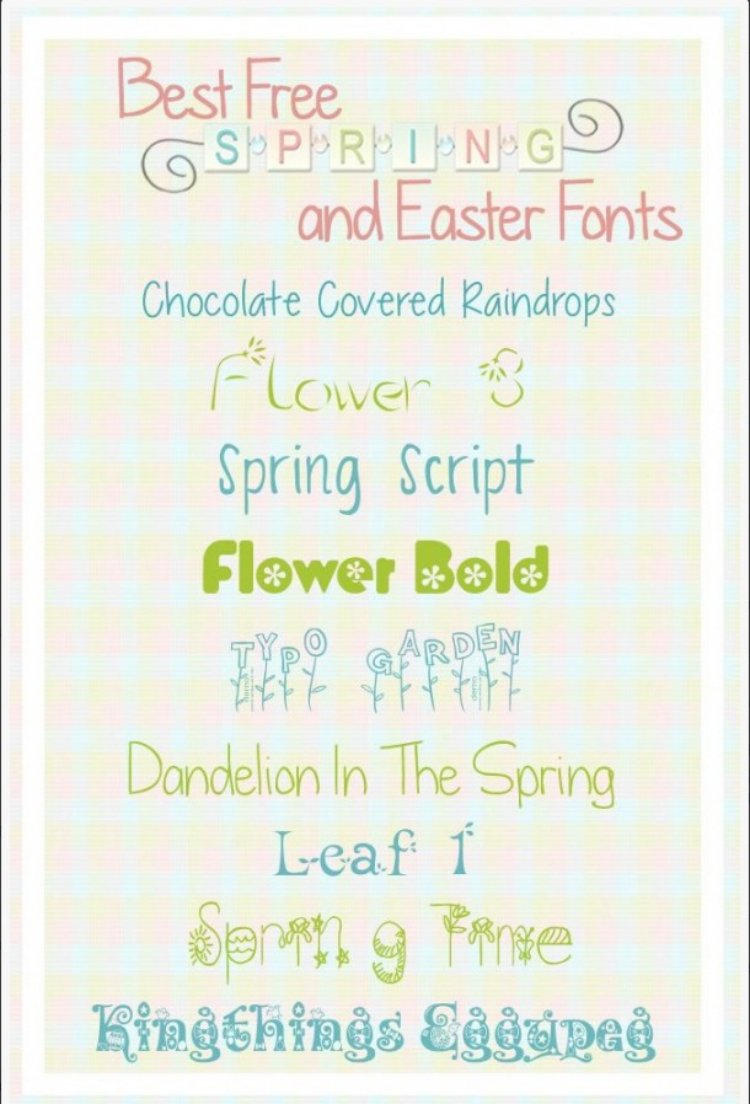 LOOKING FOR MORE POSTS SIMILAR TO THIS ONE?
Looking for more posts similar to our video tutorial on installing fonts? Then be sure to click through the below links!