This post may contain affiliate links which may give us a commission at no additional cost to you. As an Amazon Associate we earn from qualifying purchases.
Would you like to instantly increase your reach on Facebook? You may have a decent number of followers however that number can have little to do with who actually sees your posts. From explaining how Facebook works to sharing some tips and tricks of the trade, read this post and get ready to increase your reach.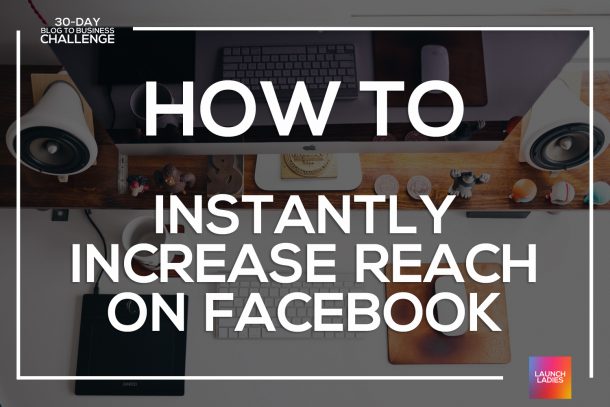 How to Instantly Increase Your Reach on Facebook
Are you frustrated because you've tried every trick in the book to increase reach on your Facebook page, but no matter what you do, you're left with few likes and even less comments and shares? There's a solution out there that can have you reaching ALL of your fans, and I tell you about it in this blog post!
Read the full post here: How to Instantly Increase Your Reach on Facebook