This post may contain affiliate links which may give us a commission at no additional cost to you. As an Amazon Associate we earn from qualifying purchases.
Engagement is the new buzz word in blogging and social media. We're all starting to understand that pageviews, our traditional measurement of success, just aren't a true reflection of what someone feels or does after they get through the content. You have to engage your readers. I know I would rather have a lasting impact on 100 people by teaching them something, or making them consider life in a different way, than be read by 100,000 people who forget what they saw just five seconds later.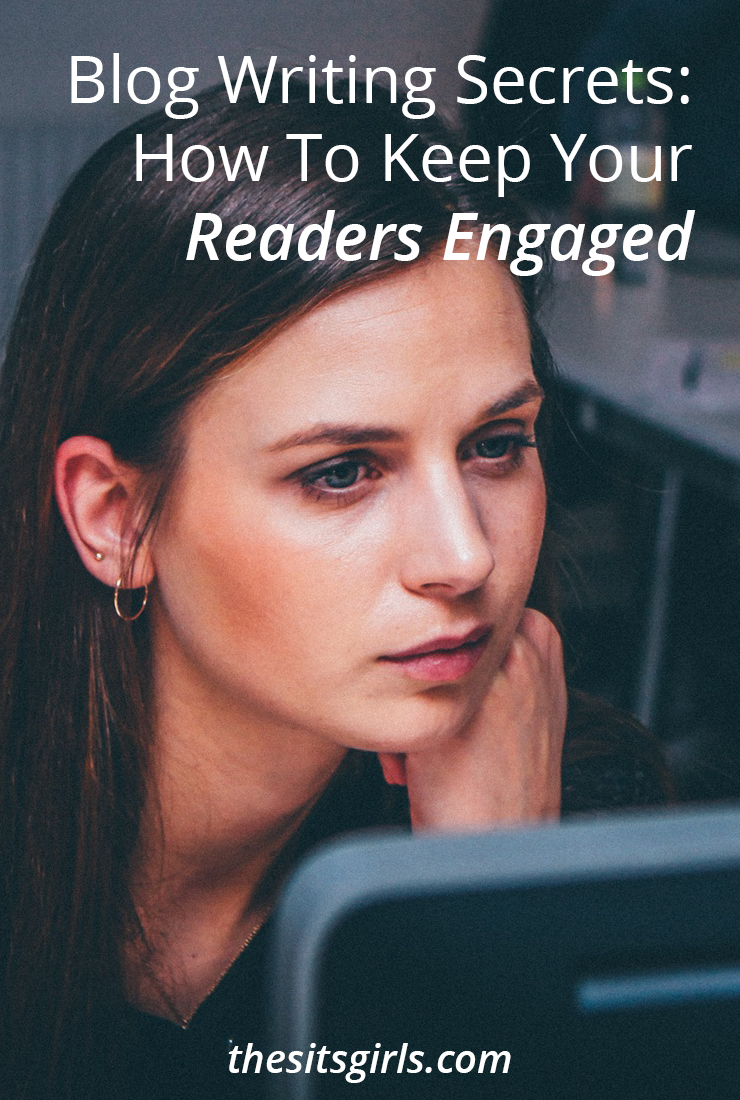 How To Keep Your Readers Engaged
By definition, engagement involves an emotional commitment. Engaged readers help give you forward progress, whether it's commenting, sharing or contributing to your work, or just by letting you know that they appreciate what you do. But it doesn't just happen organically. So make sure you follow these three steps.
1. Make it clear what you want them to do!
It's easy to fall in the trap of feeling like you have to offer every possible action: COMMENT! SUBSCRIBE! TWEET! PIN! But even your biggest fans may feel paralyzed when they're presented with so many shiny objects.
Pick one, two, or at the very most three things you want a reader to do, and make sure that those items fit your blogging goals. If you're trying to get new email subscribers for your list, and you want as many page views as possible to help boost your ad revenue, embed an opt-in form inside or at the bottom of your post and include links to other relevant content from your site. And ask the readers to subscribe and click through.
Of course, you'll still want to make it easy for people to share to all social networks, comment, and more but they can be more subtle.
2. You only get what you give.
One of the most common complaints I hear from bloggers is that they don't have the community they want, but when I ask "What are you doing to engage with others?" I get a blank stare. It is a lot of work to create, promote, and maintain a blog. I know we all have limited time and resources. But if you're not reciprocating, and you are holing up in your own space, it's going to be very hard to get any action on your blog or social communities.
3. Surround yourself with people who need and want your story.
We are all caught up in numbers. It's human nature to want more followers, more pageviews, more more more. It's a measurement of growth (and often we equate higher traffic with quality, which isn't always true). But people who don't have some measure of interest in you, your life, and your success will just read and run, or scroll by on the way to the next post or blogger. Engagement comes when you build trust and friendship, and make people feel like they're connected to you.
It can be disheartening to put so much of ourselves into our blogs and social platforms and not see the reaction or community we want. Remember that many (many many) people are positively affected by what you do, and even if they don't take the action you would like, your voice is an important one. Taking a few steps to encourage your fans to come forward can make a big difference, but if you love what you do, it really only matters how engaged you are.
Keep Reading