This post may contain affiliate links which may give us a commission at no additional cost to you. As an Amazon Associate we earn from qualifying purchases.
How many of you have ever heard of Klout?  Are you a member of Klout? After reading this post, I hope you join this free service and increase your Klout for sponsors and others to see.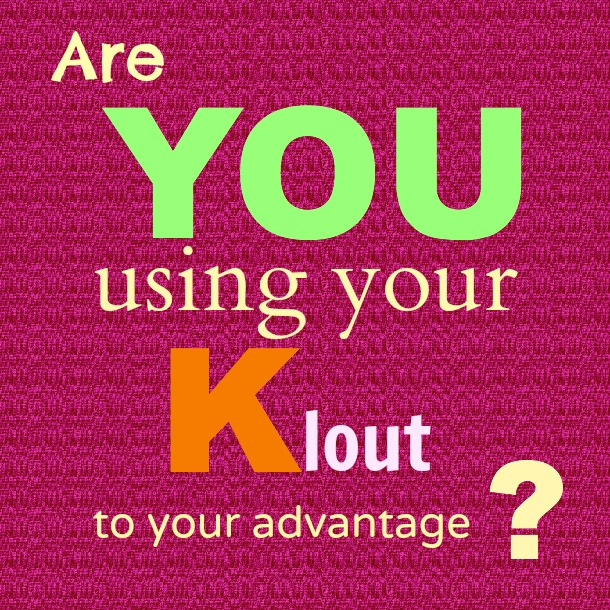 What Is Klout & How To Use It
You may be wondering now, "what exactly is Klout?"  Klout is a social platform that measures your influence online from a scale of 1 to 100.  You influence score is based upon measurements that include all of your social media platforms ie. Twitter, Facebook, Instagram, LinkedIn, Pinterest, etc.  What is measured in these circles is how your content is shared by others, your followers, and how much of your content is retweeted, liked, commented on, etc.
 Increasing Your Klout
So how do you increase your Klout score?  By publishing compelling content that intrigues your followers to like, share, retweet, pin, etc.  The more they engage you and your posts, the higher your Klout score goes up.  The more mentions on Facebook and Twitter, the higher your Klout score will go.  The higher your score  gets, the more Klout you have with companies you want to engage in advertising their products!  That means more monetizing of your blog!
You can also increase your Klout score when someone who appreciates your information gives you a +K.  Have you ever seen that on twitter before?  +K's are another form of increasing your influence, and it is done from peer-to-peer.  It's another great way to interact with your peers, show them how much you appreciate their advice and influence, and helps increase your overall Klout.
 Becoming An Influencer
You can also gain enough exposure to become a Klout influencer.  A Klout influencer is someone who is a member who answers questions from areas they specialize in.  If you specialize in blogging, you will receive questions about blogging from other Klout members.  These are all now being compiled, and will be rolled out into a new program Klout will be launching soon.
 Why You Should Use Klout
So why should you even use Klout?  Klout allows you to engage with others who are your peers, allows you see who your influencers are, how they are ranked, and allows companies interested in advertising and sponsoring see exactly what kind of "Klout" you have.  The more Klout you have, the more people will want to work with you and advertise their brands with you.
 Getting Perks With Klout
Now comes the WIFM.  What's In It For Me?  PERKS.  As your Klout score grows, you get awarded perks.  These can be anything from free business cards from a nationally known company, a nice camera, or even Admirals Club access to American Airlines Clubs in your national airports. How nice is that?  All from your social media influence.  Now that you are intrigued, go and check out Klout.com and start showing everyone YOUR influence. Ready to start earning some Klout? Make sure to connect with Jennifer on Klout.
More Articles on Social Media
Want to learn more about social media? Keep reading!
About the Author: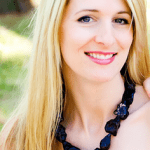 Jennifer is the author/owner and all around DIY gal at PinkWhen. If she isn't busy sharing her passion for creating on PinkWhen you can find her busy with her family and friends. You can check out all of her DIY projects on Pinterest and Facebook.