This post may contain affiliate links which may give us a commission at no additional cost to you. As an Amazon Associate we earn from qualifying purchases.
We've all seen them as we've scrolled through Pinterest and Instagram: those perfect shots of a perfect looking life.
They're meant to inspire, and they're what we're often told to produce as bloggers if we want to get traffic and new subscribers.
Carefully composing your images, deliberately curating a certain look.
If you have a certain type of blog, if you are very visually-centered, you do want to follow this advice.
You probably don't want to show the Top 7 Spring Wardrobe Essentials for the Workplace and have piles of dirty laundry in the background. A photo of a gourmet meal shouldn't be accompanied by dirty dishes beside it. An exotic vacation should look like something out of dream and not like some sad local strip of sand.
But what if topics like those aren't your focus?
What if you aren't aiming for perfection?
You have to figure out what kind of blogger or social media sharer you are.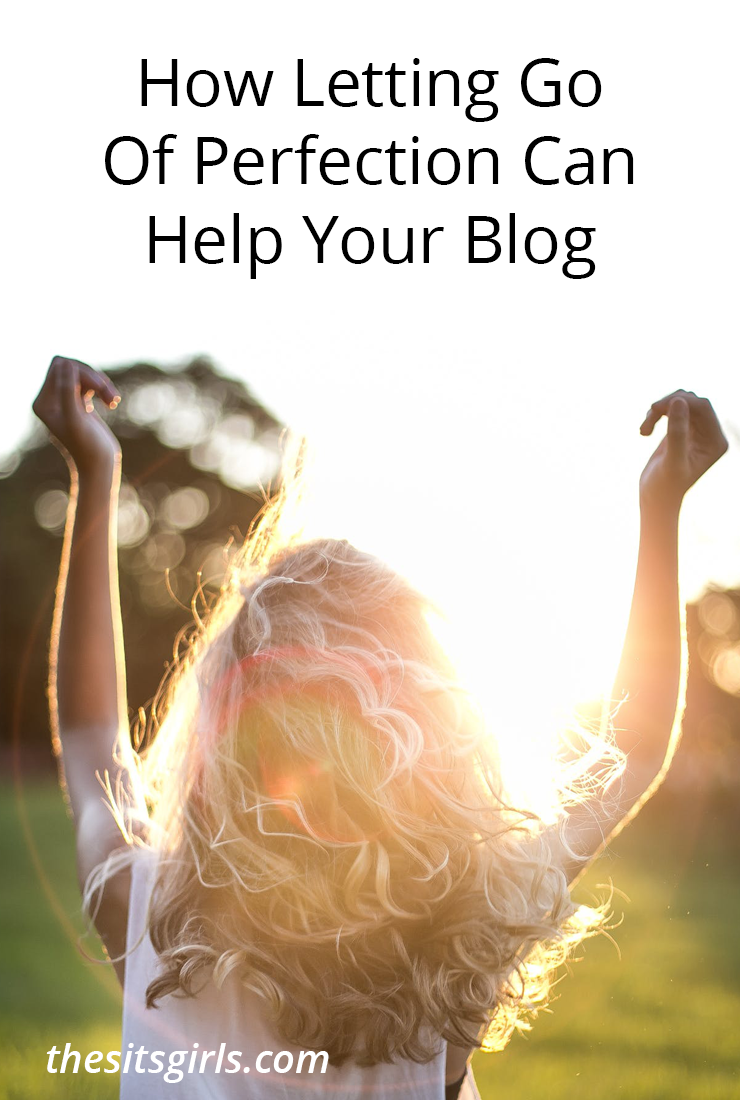 Letting Go Of Perfection
I like to think that my brand is that of a busy mom who shares tips that can help other busy moms. When that is your life (and your blog), no one is expecting you to spend hours staging a perfect photo. Readers want to quickly know what tip I have to help them or what product I think they'll like, with a quick explanation as to why.
For recipes, they're looking for something that they can make quickly since they're probably trying to juggle dinner time and sports practices, too. They don't need that gorgeous photo of the meal, they just want something their kids will eat. I can share an outfit post where a child or two is hanging off of me or I'm on the sidelines at the soccer game, because that's what my readers are like, too. It's relatable to them, and it works.
So think about what it is that you really want to share. What sort of a brand you have or want to become.
Instead of writing about wardrobe essentials, write about returning to work after a hiatus and how you're struggling to balance it all — go ahead and have piles of dirty laundry in the background. You could share the before and after of a meal with kids while you talk about getting kids to pitch in with chores and have those dirty dishes in the background. Maybe you show local attractions and you still skip that sad strip of sand, but you show a not-glamorous-but-still-fun local spot for staycation activities.
No matter what it is that you want to share, you'll find an audience for it. If you do want to share perfectly styled gourmet meals, do it. But if you want to share family-style easy recipes without all the extra props, you can do that, too.
Readers and subscribers want different things, and you'll have a much easier time of creating new content if you stay true to who you are, imperfections and all.