This post may contain affiliate links which may give us a commission at no additional cost to you. As an Amazon Associate we earn from qualifying purchases.
Do you know how to make your posts sticky? Did you know that by making some of your posts sticky you can actually increase your page views? This blogger is giving you a one-stop sticky-post shop! Read how you can easily entice readers to stick around and explore some of your favorite posts.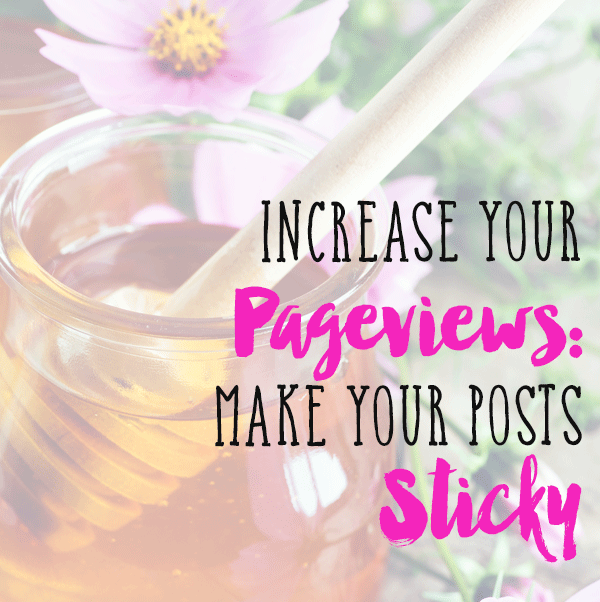 Make Your Posts Sticky to Increase Your Pageviews
Want to increase your pageviews and make your readers stick around? What are readers suppose to do once they get to the end of your posts, do you have a call to action? If you want your readers to stick around…make your posts sticky.
Read the full post here: Make Your Posts Sticky to Increase Your Pageviews