This post may contain affiliate links which may give us a commission at no additional cost to you. As an Amazon Associate we earn from qualifying purchases.
Do you want to start creating printables and other downloadable products to give away on your blog? This simple tutorial will help you get them uploaded to your wordpress blog so they can be easily downloaded by your readers.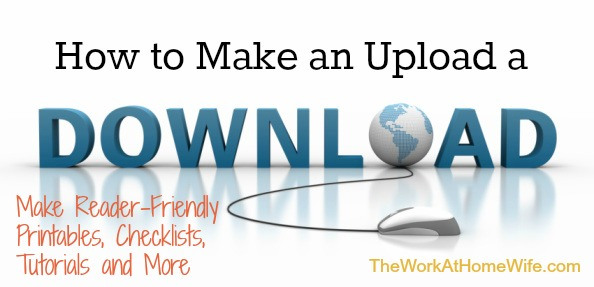 How To Make Your Printables Available For Download
Printables are hot right now. A lot of bloggers are creating activity sheets, checklists, tutorials and more for their readers that can be printed out or saved on their computers for a later date. Many bloggers are stumped about how to go about making an upload a download in WordPress, or even the best practices. Here are a few ways to make your next printable or tutorial freebie easily accessible to your readers.
Read the Full Post Here: How Do I Make My Upload a Download?