This post may contain affiliate links which may give us a commission at no additional cost to you. As an Amazon Associate we earn from qualifying purchases.
Do you have months, or maybe even years, worth of posts already published on your blog? It is time to take those old posts, and make them work for you now.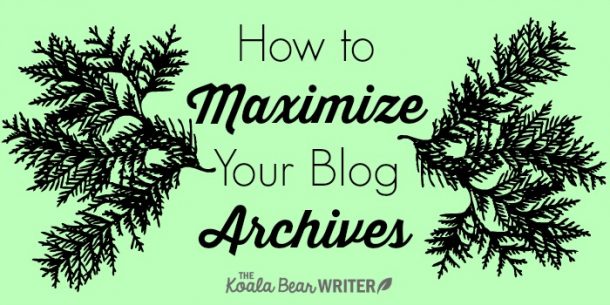 How To Maximize Your Blog Archives
For the last year, I've been going through my blog archives. I started doing this to get ready to switch from Blogger to WordPress, and now that I've switched, I've kept plugging away at it to make sure all my posts are doing what I want on my new site. Because I have over 1,000 posts now, it's a big job, but I think it's worth it to ensure that my blog is running at its best. Here's my tips for how to maximize your blog archives.
Read the Full Post Here: How to Maximize Your Blog Archives