This post may contain affiliate links which may give us a commission at no additional cost to you. As an Amazon Associate we earn from qualifying purchases.
Website statistics offer the unique opportunity to track exactly how others are finding and interacting with the content you produce. Without them, you're flying blind as a blogger or relying solely on direct feedback. While direct feedback can be valuable, it also represents a small portion of your readers. Monitor your site with an analytics program and you can have an advantage.
As a blogger, you have several free options. This article will take you through just a handful. I'd suggest trying out different tools until you find the one that's easiest for you to navigate and understand. They all have their pros and cons!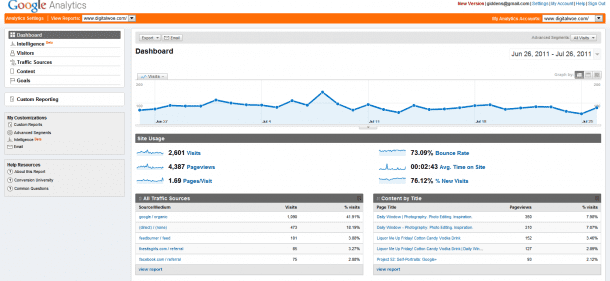 This is the stats tool everyone talks about. It's free and comprehensive, plus it's tied into all Google's other products and tools so it can give you great insight on your web traffic. It's not a real-time stats tool, so you'll probably want to install a stats monitor below in addition to Analytics.
Installation: (WordPress and Blogger) Back to Basics: Setting up Google Analytics on your Blog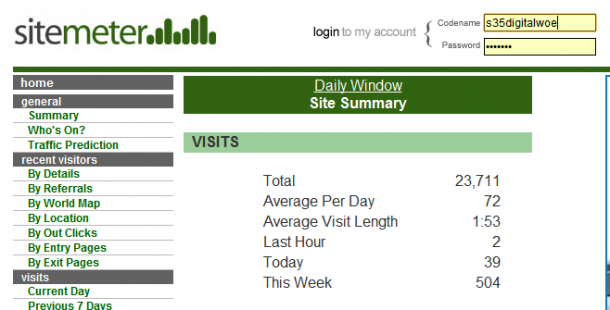 Installation: How to Add Free Site Meter Counter to Track Visitors. This is for Blogger blogs, but follow the same directions on WordPress blogs. Just add the HTML to a widget in your sidebar or into your footer.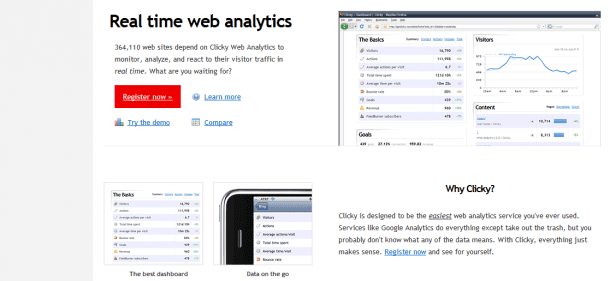 Installation: Their set up process should walk you through installation!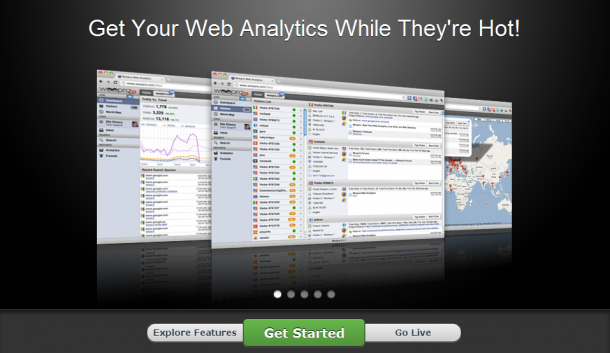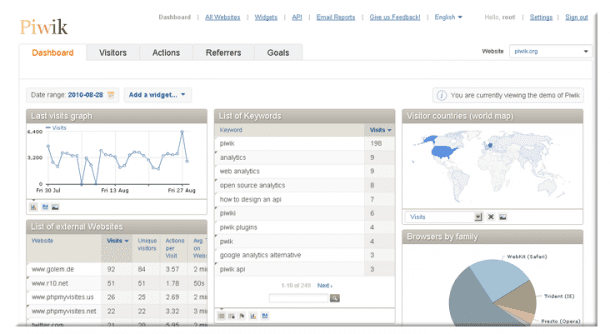 This is free, open source software that must be installed on your own server. This is a great alternative to Google Analytics for the technically inclined.
What's your favorite web stats tool and why?
These are just five free options. Dozens of others exist!
Do you use any of these tools or do you have another favorite site monitoring system?
If you've tried any of these out, please let us know what you think!