This post may contain affiliate links which may give us a commission at no additional cost to you. As an Amazon Associate we earn from qualifying purchases.
Choosing a blogging platform is something each blogger goes through- and often reassesses as they continue their blogging career. While making the decision between Blogger and WordPress can be a difficult one for some, the benefits typically far outweigh the cons. As we discussed in our platform article, self-hosted WordPress may not be for everyone. In addition, if you are not ready to make the commitment to monthly hosting fees and want to stay on a free platform, Blogger (blogspot) is superior to wordpress.com. But, there are benefits that cannot be matched when putting your blog on self-hosted WordPress.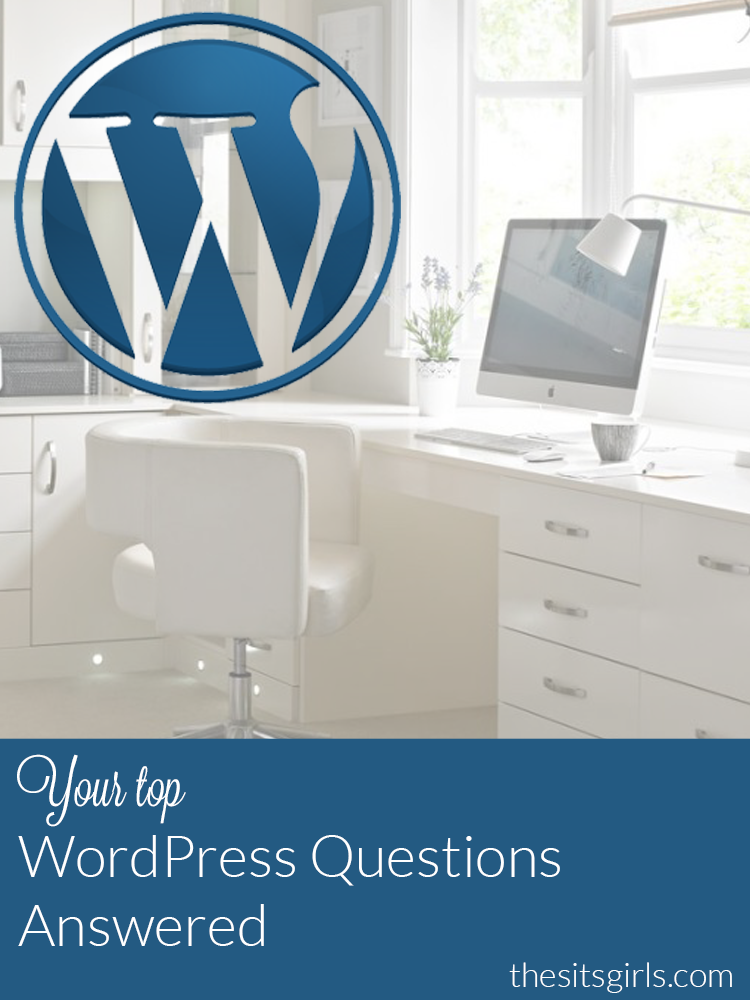 WordPress Questions Explained
Ownership of content
Everyone has different reasons they think are more significant than others. For me, the most important reason to be on self-hosted WordPress is rather simple: ownership of content. This is particularly true if you operate your blog as a business or a part of your business. To not be on self-hosted WordPress is to give up an element of control over what you work so hard to build up. You can (and should) back up your content regularly to help mitigate any loss, but at the end of the day with a blogspot blog, Google owns it- not you. If you are pursuing this as a business in particular, why let someone else own your hard work?
SEO Value
There are fantastic themes and plugins available on WordPress. While Blogger has some options, they just do not compare to what's avialable on WordPress. WordPress is not just a blogging platform, it's a full content management system- meaning you can not only create a blog, but so much more. In addition, WordPress has many themes and plugins that optimize the search engine settings for each of your posts and pages. Where SEO is an important currency in blogging, this is crucial.
Will I lose anything?
Moving involves many steps. You need to purchase a domain name and hosting package, install WordPress, and set up your new environment- just to get started! If done properly, the switch to WordPress can occur with out losing your content, readers, subscribers- even your design, if you don't want to make any changes. An important note: You never delete your blogspot blog. Never ever ever. There are steps to take to ensure it is done properly, so be sure to get references before choosing someone to transfer your blog.
How much does it cost?
If you prefer to have someone move your installation for you, costs will vary. You can expect to pay, on average $100-$150 for a transfer (this is an average- prices can be much, much higher), which does not necessarily include the price of design, hosting, or your domain. A domain name typically costs about $10 a year, with hosting packages varying from $5-$15 a month for the average blogger.
Can I do it myself?
This really depends on many things. If you are comfortable with some coding and the technical side of things, it is certainly possible to do it yourself; many, many bloggers have. However, to ensure the best experience, it is usually better to hire someone to do it for you. An experienced professional can save you hours (if not weeks) of work, and will ensure you do not lose anything in the process.