This post may contain affiliate links which may give us a commission at no additional cost to you. As an Amazon Associate we earn from qualifying purchases.
Who doesn't want more traffic to their blog? More page views translates to more regular readers, more blog attention, and better money-making opportunities.This blogger has a no-fail formula that perfect for getting more traffic to your blog.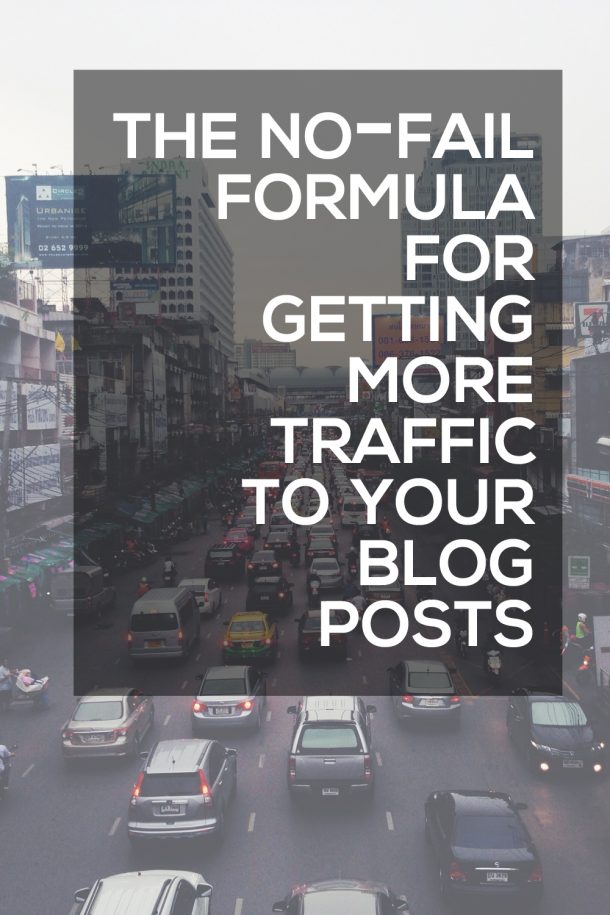 The No-Fail Formula For Getting More Traffic to Your Blog
There's nothing more depressing than spending hours crafting and perfecting your blog posts, only to send it out into the world . . . and have it totally bomb.
It hurts. It really hurts! Your pride more than anything else, but still — there's pain.
The good news is, there is a formula that can increase the chances of your blog post finding success and a spotlight to shine in. And you don't even have to be a math expert to understand it.
Read the full post here: The No-Fail Formula For Getting More Traffic to Your Blog