This post may contain affiliate links which may give us a commission at no additional cost to you. As an Amazon Associate we earn from qualifying purchases.
There are so many social media platforms out there with new ones popping up everyday, so we all do our best to stay on top of them and stay connected to our readers through them. Most blogs have a series of icons readers can click on to stay connected but there's one very important icon you might find missing more often that you'd expect. Did you forget to include this icon on your blog?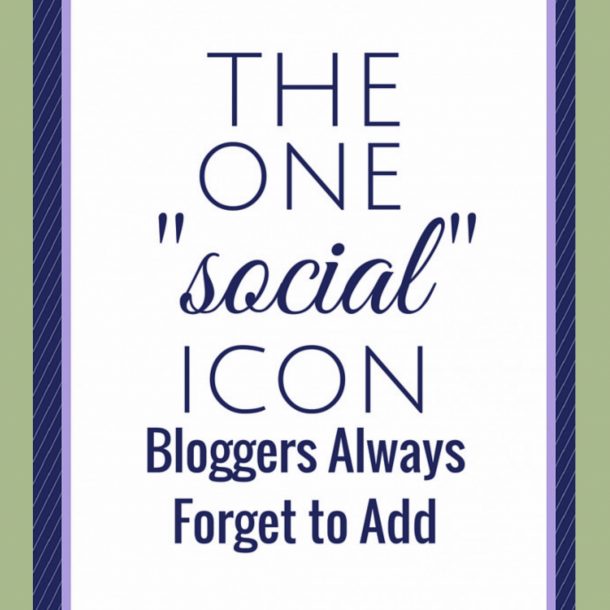 The One "Social' Icon Bloggers Always Forget to Add
You can find social media icons just about everywhere. But nine times out of ten there's always one that seems to get lost in the mix. And it could be costing you sponsors, affiliates or business in general.
Read the full post here: The One "Social' Icon Bloggers Always Forget to Add