This post may contain affiliate links which may give us a commission at no additional cost to you. As an Amazon Associate we earn from qualifying purchases.
If you optimize your Pinterest profile you're likely to take that source of traffic, drive them to your blog, and turn them into regular readers. What are the important points to cover when it comes to making your Pinterest profile more appealing to the eye? This blogger covers some points you don't want to forget!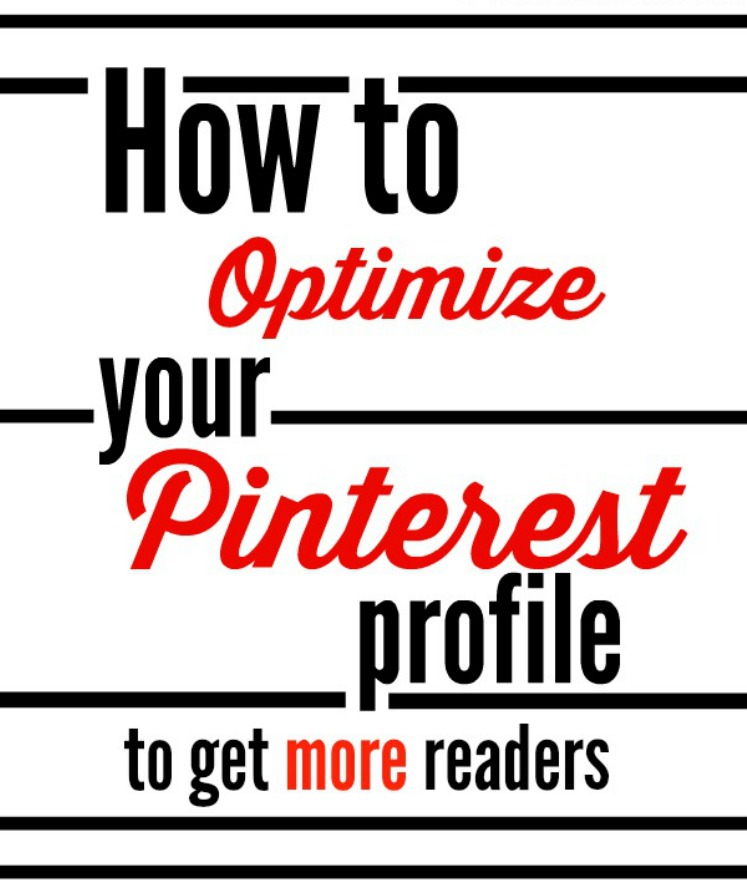 How to Optimize Your Pinterest Profile
Do you know where you get most of your blog traffic from? It's probably safe to say you get a lot of traffic from Pinterest. With all those new visitors ready to pin all your great content, you want to be able to turn them into dedicated readers!
Making your Pinterest profile more attractive can help you do this. Check out this post to see how to optimize your Pinterest profile to get more readers!
Read the full post here:How to Optimize Your Pinterest Profile