This post may contain affiliate links which may give us a commission at no additional cost to you. As an Amazon Associate we earn from qualifying purchases.
*Ding!*
"Mommy! Your phone beeped."
"I heard it. It's okay."
"Do you want me to get it?"
"No honey. We're eating dinner. It can wait."
I am actually saddened by how frequently we have this conversation in my house. I normally have my phone turned off, but the kids can still hear the buzz when it vibrates. We are constantly connected. In some ways, I'm okay with that, but there are definitely times I'd like to step back and just be without paying attention to all the little messaging alerts that interrupt my life.
What helps me to feel good about ignoring those alerts, is knowing that the important things will be easy to find when I am in work mode and ready to handle them. This is where an organized email inbox comes to the rescue! If you want an inbox that is easy to navigate and less stressful, check out these tips!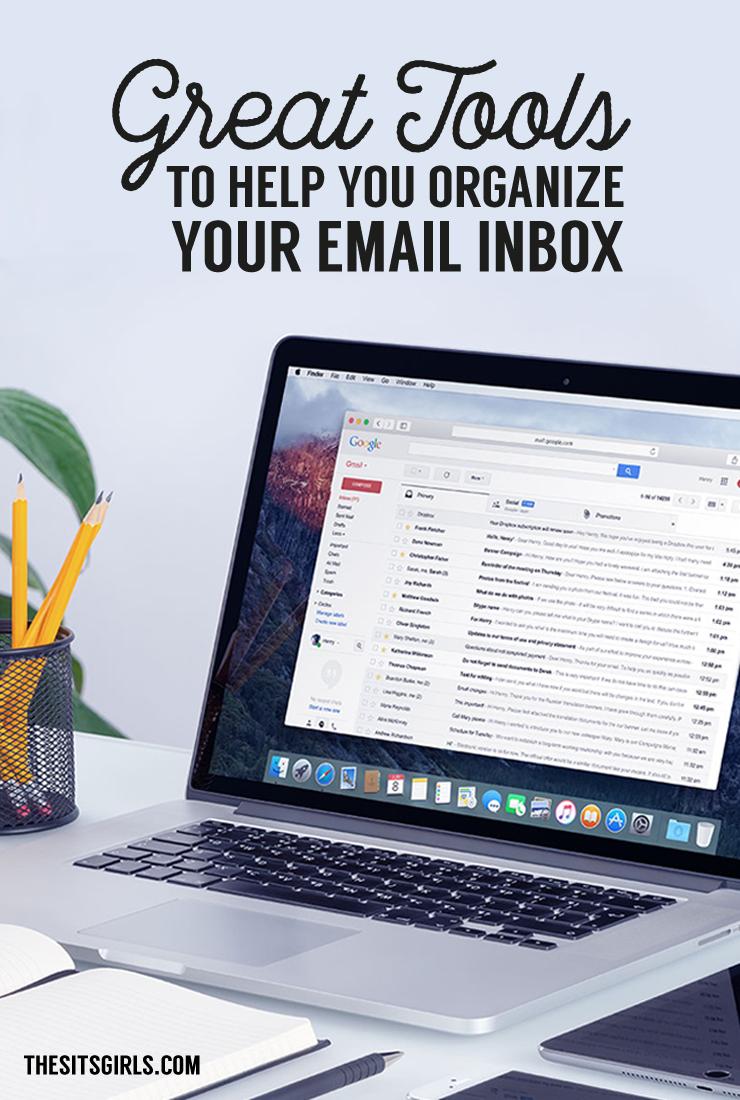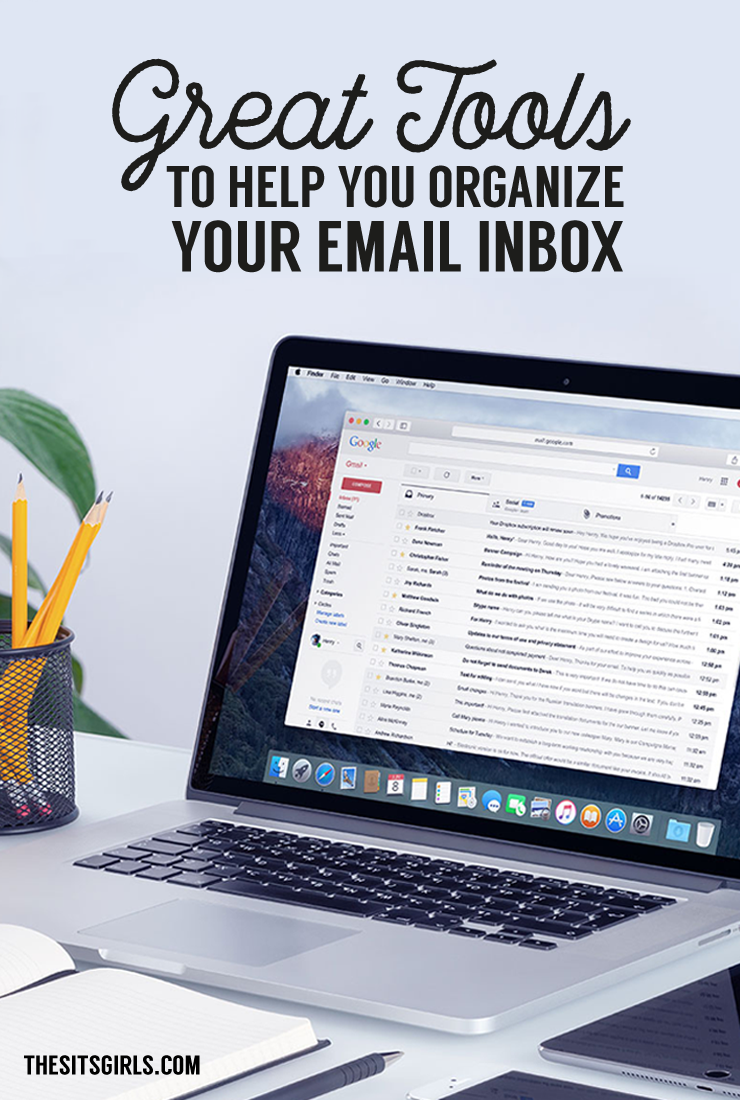 How To Set Up An Organized Email Inbox
First, stop getting so many emails in your inbox in the first place! There are a few good ways to do that. You can search your inbox for "unsubscribe." This should pull up all the emails you have subscribed to. From here you can easily decide which subscriptions you'd like to keep and which ones you'd like to unsubscribe from.
You can also use a web service to do something similar. Unroll.me is one place to try. Plug in your email address, and the service will root out all the subscription-based emails in your inbox. From here you can unsubscribe from any or all of them.
Spam filters on modern email accounts are pretty good, but you should still check your spam folders on occasion to make sure that things are not being routed there erroneously.
Now that you are getting fewer emails, you'll need to deal with the ones you already have. I suggest creating a filing system that works for you. You can sort emails based on deadlines they are associated with, projects they are related to, or some other criteria you prefer.
Create folders for each category, and you can sort your emails into those folders. Doing this on your phone can even help you be more organized when you do sit down at your desk to get work done. You can also sign in to your email from a web browser and do some of these things automatically.
Directions will be different for each email provider, but you can Google "Filter email [your provider]" to get tips. You can set up filters so emails that meet certain criteria will automatically be labeled when they land in your inbox. You can also set it so emails with certain labels bypass your inbox and go into a specific folder you will check periodically. You have to find the system that works best for you – but using labels and filters will help!
I have several different email accounts that I use: one for work, one for personal things, and a shared one for a non-profit I volunteer with. Each of these are organized slightly differently on my desktop computer's Outlook application.
Emails for my day job are organized chronologically. That way I will always see the newest emails and will be able to respond in a timely manner.
For my blogging emails, I prefer things to be sorted by the sender's name. That way when I am working on a specific project or campaign, I can find all the emails together in the same place based on who is in charge of the project. I can easily toggle between these two choices if I need to for some reason.
On my phone, I choose to have my emails show up as conversations or threads. This puts all the emails and replies together in one place and will bump the whole set back to the top of my inbox when a new response comes in.
Once you have pared down the number of emails you receive and set up a filing system for the ones you have, you can go for inbox GOLD: an empty inbox. Personally, I prefer to delete emails once I have acted on them, but I have colleagues who like to put them in a "done" folder or archive them. Decide which works for you and stick to it. This should empty out your inbox considerably and possibly even empty it completely. I imagine this is akin to the satisfaction of crossing items off your to do list. I wouldn't know quite yet, but I'm getting there!
How do you keep your email inbox organized? Share your tips in the comments!
Keep Reading
If a post on how to organize email is just the tip of the iceberg for your organizing efforts this year, here are a few more posts you should check out. They are sure to keep your online (and offline) world in tip top shape!