This post may contain affiliate links which may give us a commission at no additional cost to you. As an Amazon Associate we earn from qualifying purchases.
Are you using Periscope? Whether you're a seasoned pro or just starting out, it never hurts to brush up on a few important dos and don'ts. This blog post shares more than ten tips you should keep in mind when you're getting ready to broadcast. Read on to find out more!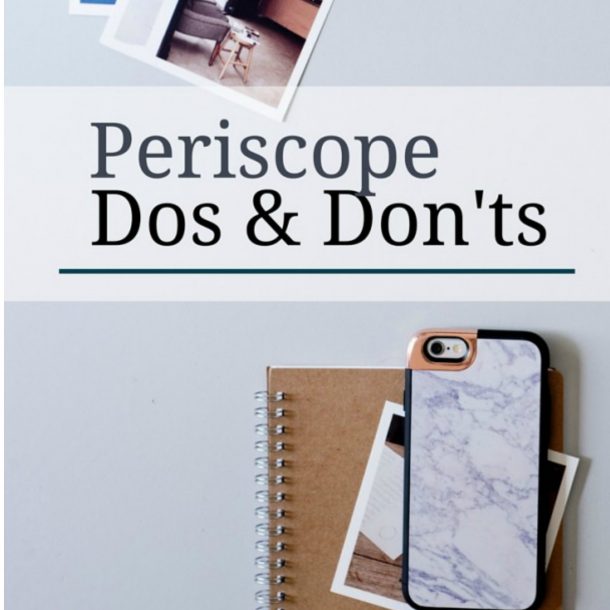 The Dos and Don'ts of Periscope
Periscope is the latest social media darling. It's kind of like a video chat room where you broadcast live and can interact with viewers in real time. I was initially reluctant to sign-up (because who needs another social media platform to manage!) but I love the immediacy of format and interaction with my audience. Plus, it's also a great place to generate blog post ideas!
Whether you're a veteran scoper or thinking about sharing your first scope, here are the dos and don'ts to help you make the most of your next broadcast.
Read the full post here: The Dos and Don'ts of Periscope