This post may contain affiliate links which may give us a commission at no additional cost to you. As an Amazon Associate we earn from qualifying purchases.
With so many free stock photo sites available that allow you to modify images and use them without attribution, how do you keep from using the same image as other bloggers out there? It's terrible to work hard to create the perfect graphic for a blog post just to see the same image with a different title elsewhere. By getting a little creative, you can avoid this! Try these easy strategies to personalize stock photos for use on your blog and social media.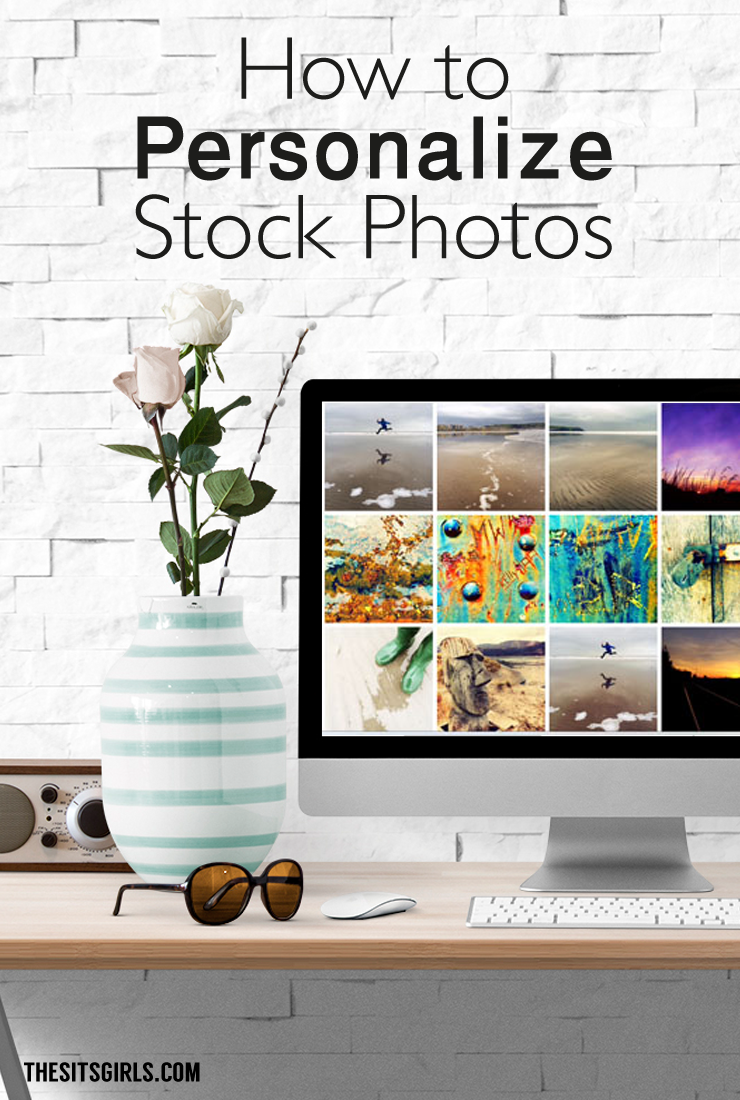 How to Personalize Stock Photos For Your Blog
Find Free Stock Photos
I check in with my favorite sites every once in a while and download images to a folder, so when I'm ready to edit and make Pinterest-ready graphics, they're available. For food images, I collect from FoodiesFeed, often using these as the background for menu planning posts or other food-related topics (but not recipes). For some blogs, computer and tech images are very popular; try searching that category on large stock photo sites like Pexels. Other stock photo sites have a little bit of everything, like Pixabay and PublicDomain Archive, where you'll find images for all types of blog posts. You can find more free images here.
Customize by Cropping
Rather than use a stock photo in its entirety, crop it down and only use a segment of it. This brings the focus to a different section of the photo, and it won't be as obvious if the image is used elsewhere as a blog graphic.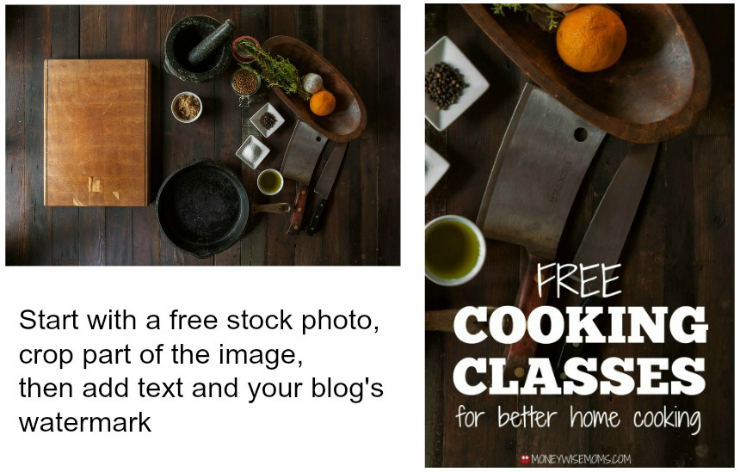 Customize with Blur or Filters
With a free photo editing program like PicMonkey, it's easy to adapt and personalize stock photos. Click on the "Effects" tab on the left hand side, and use Soften to focus your background to a blur, or try one of the other filters to change the image dramatically.
Customize with Text
All Pinnable images for your blog posts should include text, so you may occasionally want to use large, bold font to cover a stock photo image for a change, similar to this example at BuzzFeed. This makes the image less recognizable but still attractive. You can also use PicMonkey to add your blog name or watermark, which also identifies it as branded for your blog.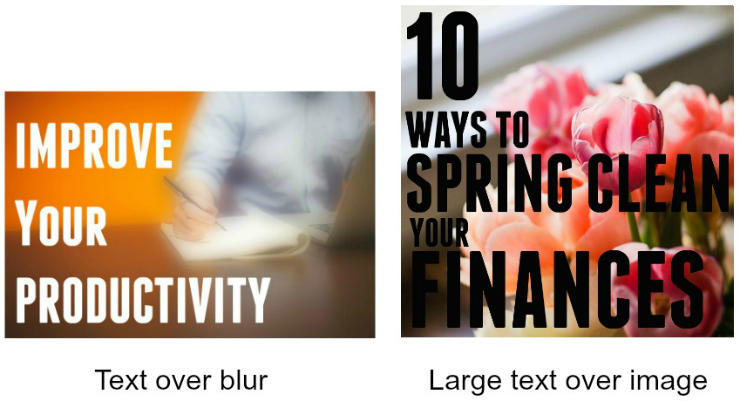 Add to the Image
One trend I've noticed, particularly with tech-related photos that include computer or smartphone screens, is adding either another graphic or text to the image. You can take a screenshot of your blog, for example, shrink it down and overlay it onto a stock photo that includes a computer screen, or add your blog post title to that space. Alternately, you can use PicMonkey to add a border or frame to the image, which will help distinguish it from the original.

By combining several of these strategies, you'll find that you can easily personalize stock photos for use on your blog posts and Pinterest. If you're not familiar with PicMonkey, it's simple to learn and it's a great resource for bloggers. Learn more at How to Add Text to an Image with PicMonkey.
How do you personalize stock photos for your blog?