This post may contain affiliate links which may give us a commission at no additional cost to you. As an Amazon Associate we earn from qualifying purchases.
Are you using Blogger and Pinterest? Have you wondered how to boost your searchability on Pinterest? This blogger loves both Blogger and Pinterest and has compiled a list of some great tips that will help with your Pinterest optimization!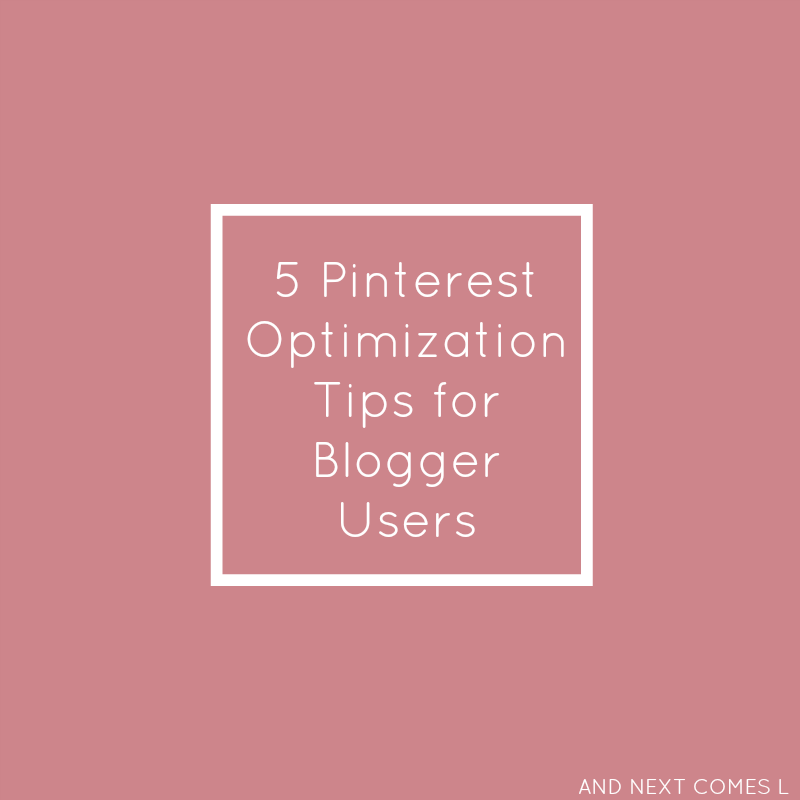 5 Pinterest Optimization Tips for Blogger Users
There never seems to be great tips specifically geared towards Blogger users (and I love Blogger). I also love Pinterest. With nearly 200,000 Pinterest followers in just under two years, I seem to be doing something right! Along the way, I've discovered five tricks that will optimize your Blogger posts for Pinterest.
Easy to implement, these five tips will boost your searchability on Pinterest.
Read the full post here: 5 Pinterest Optimization Tips for Blogger Users