This post may contain affiliate links which may give us a commission at no additional cost to you. As an Amazon Associate we earn from qualifying purchases.
Does traffic go up or down for you in the summer? I asked this in The SITS Girls Facebook group and was surprised to see that some bloggers see an upsurge in readership over the hot summer months. In the 8 years I've been blogging, I typically see a big drop in traffic once school is out for the summer, and then it comes back strong mid-August for back to school and the fall season. But that depends on your readership and niche. And then there's you: are you traveling over the summer? Playing with kids home from school? There are ways to prep your blog for summer vacation to keep your content and schedule consistent for your readers.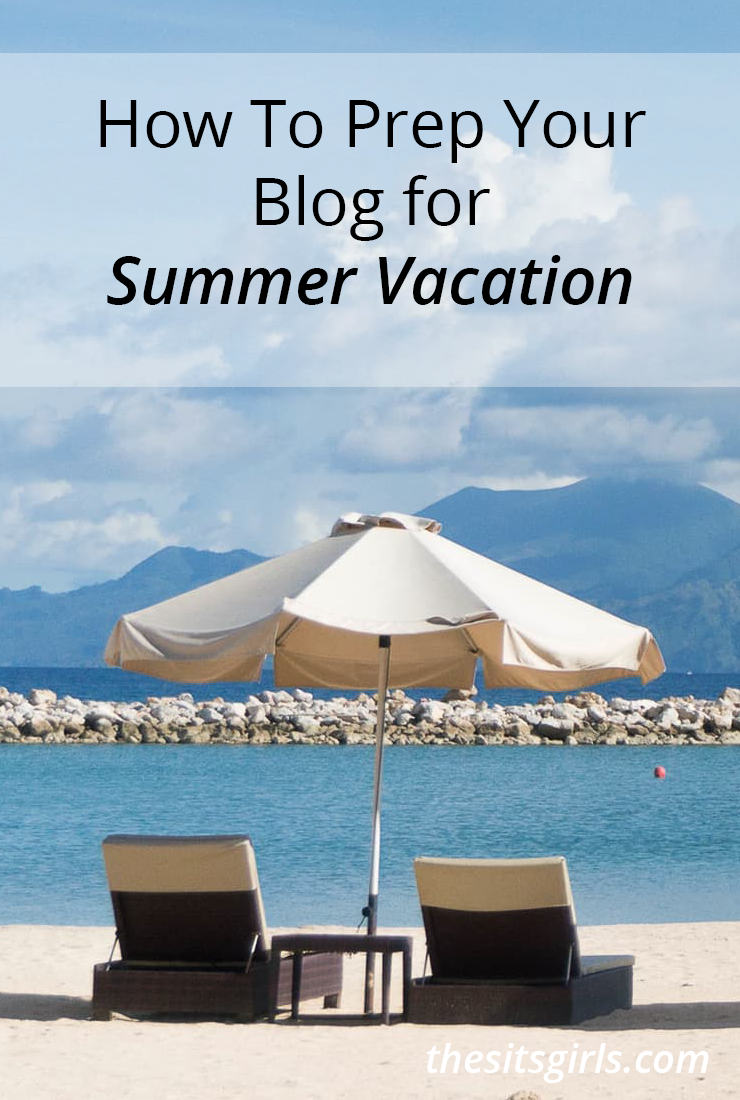 How To Prep Your Blog for Summer Vacation
1. Plan Ahead
I love using the Calendar function on my WordPress blog to organize my editorial calendar. I get all my drafts set up, but I can still move them around if I need to. By writing an extra post or two in the weeks leading up to your vacation, you'll have plenty to schedule.
2. Create a Roundup
Making a roundup of recipes, activities, or crafts is a quick way to create summer content like 7 Kids Activities for a Rainy Day, 7 Best BBQ Recipes, and more. Bring back your old blog content by including those posts in the roundup, or ask for themed links from friends in a blogger support group.
3. Post Photos
Consider that some of your summertime posts don't have to be written as usual. You can post a photo or series of photos from your travels, link together some of your Instagram posts into a theme, or post an inspiring quote.
4. Use Guest Posters
While you're planning ahead, consider asking other bloggers to do a guest post or contribute while you're away. They'll share new content and bring new readers to your blog. Then you can return the favor during another time of the year.
5. Repurpose a Video or eBook
If you have a video, eBook, or series, bring it back by breaking the content up into small segments and running it as a summer series. You can update it with a new introduction and schedule it to run while you are gone.
If you're planning to be offline for a while this summer, think ahead about how you can keep your blog working during your absence. Consistent posting increases your traffic and is more professional, as sponsors and companies looking at your blog prefer to see current posts rather than large gaps.
What are some ways you prep your blog for summer vacation?