This post may contain affiliate links which may give us a commission at no additional cost to you. As an Amazon Associate we earn from qualifying purchases.
You just hit publish on your latest post. You went over the items on the After You Publish Checklist. Now, it's time to get your post seen. You didn't spend all of that time prepping and writing your post just for it to sit there and hope someone magically finds and reads your post. Here are some ideas for you to promote your post after you hit publish.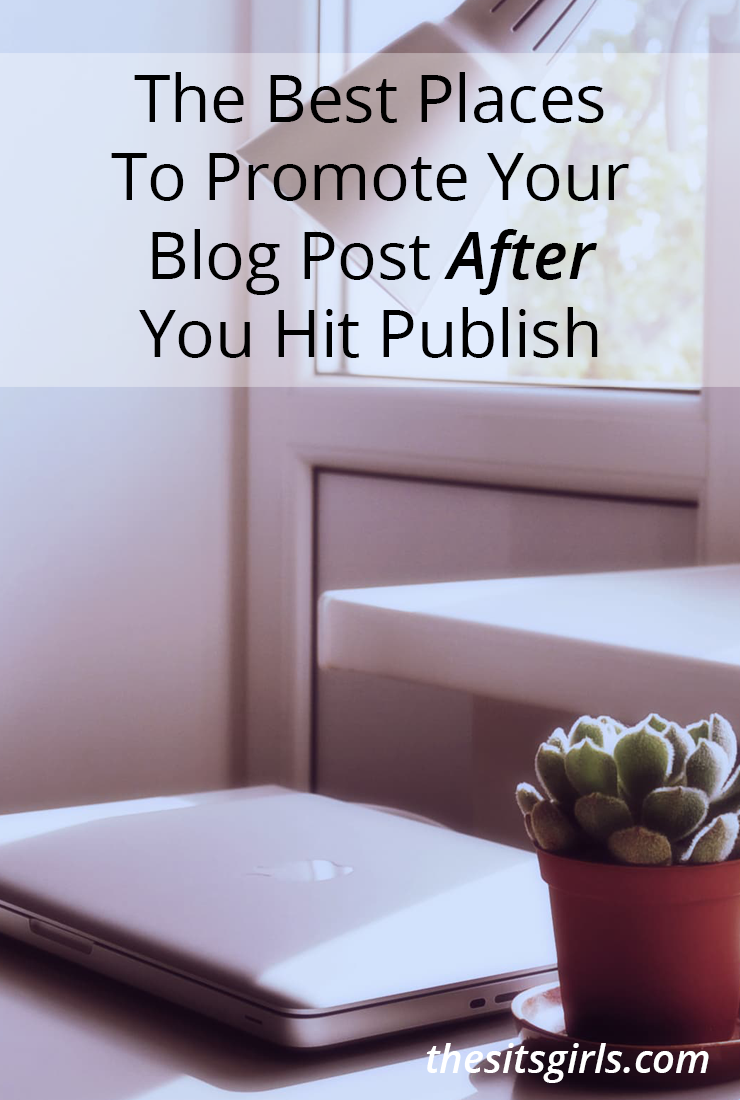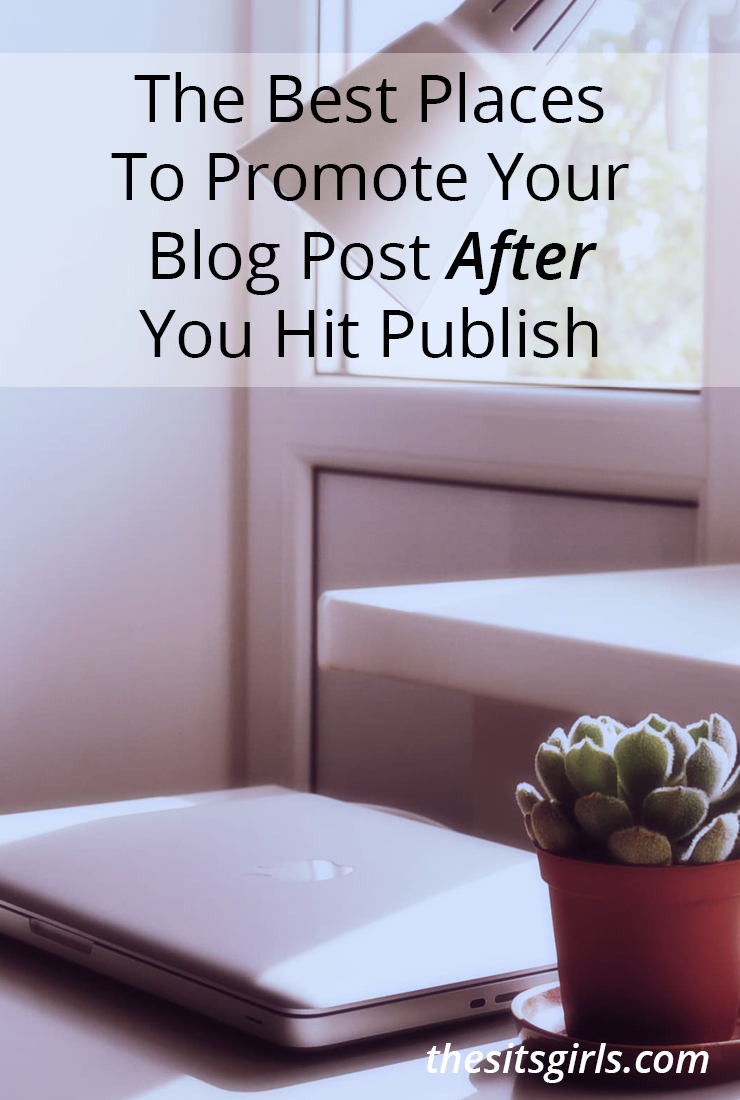 Places To Promote Your Post After You Hit Publish
Related Content
Do you have a similar post or topic that you previously wrote about? Is your post part of a series? Be sure to link your new post within your old posts.
Newsletters
Be sure to tell your subscribers about your new post. Send it out in your newsletter. If you don't have a newsletter setup yet, be sure to add that to your to-do list immediately.
Link Parties
Are you a part of a link up? Add your post to the link party. SITS currently has a craft/DIY link up for you to join weekly. We also have the Saturday Sharefest link up which is open to any kind of post.
Other Bloggers
Did you mention another blogger within your post? If so, contact that blogger and let them know that you talked about them. There's a possibility they'll share your post that mentioned them.
Social Media
Social media is a great resource for getting visibility and page views! Did you share your new post on your social media outlets?
Facebook: Although there are changes frequently with Facebook, it still can be a great platform to use to get your blog posts seen. Don't forget about utilizing Facebook groups that allow blog post sharing.
Twitter: Twitter moves so quickly and your tweet can get lost in the shuffle within a matter of seconds. I highly recommend scheduling several tweets with your blog post link in order to get better exposure on Twitter. There are several Twitter schedulers out there to help you get your tweets scheduled.
Pinterest: For me, Pinterest brings in my most referrals. There are several ways you can make Pinterest work for you such as rich pins, group boards, and also by simply making pins from your blog.
Submission Sites
Are you a member of submission sites such as Yummly, Digg, StumbleUpon, Reddit or Delicious? Don't forget about them! These sites are a great way to showcase your work.
What are some places you use to promote your new blog posts?