This post may contain affiliate links which may give us a commission at no additional cost to you. As an Amazon Associate we earn from qualifying purchases.
Are you putting YOU in YouTube? YouTube videos are a great way to invite your readers to get to know you a little more personally. You can make your channel a direct reflection of you and your blog and this post will give you 9 simple steps how.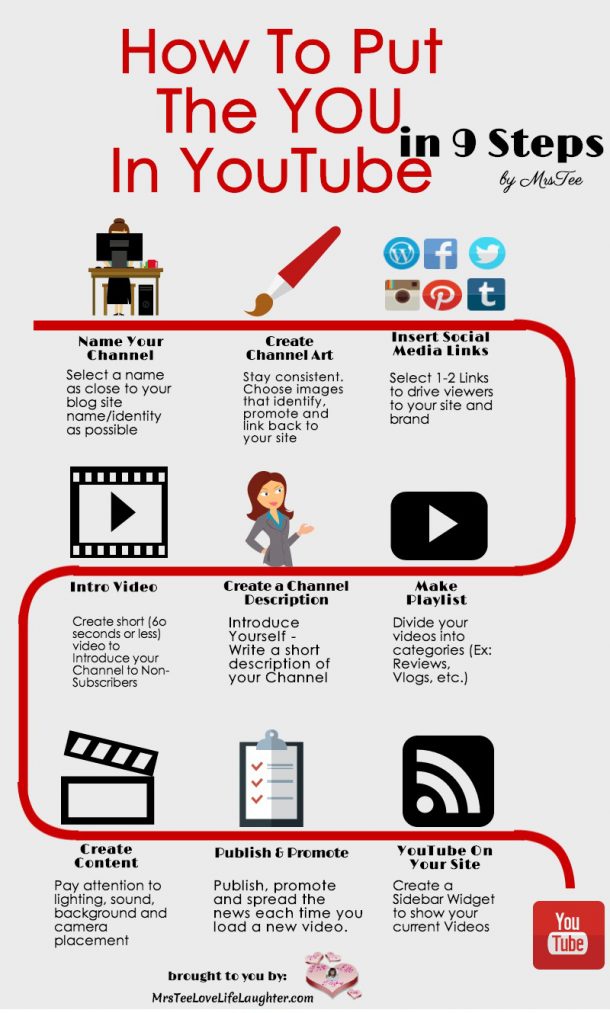 How to Put the YOU in YouTube in 9 Steps
When it comes to our websites I know every Blogger takes a lot of time to have their site be a direct reflection of who they are. After all our sites are usually the first impressions someone gets of us as a writer and even as a brand. Yet, did you know there is a way to extend your site even further? YouTube is an often forgotten and neglected tool but I want to show you how to put the YOU in YouTube in 9 steps. That's right you can personalize your presence in this fast growing area of Social Media in 9 steps.
Read the full post here:How to Put the YOU in YouTube in 9 Steps