This post may contain affiliate links which may give us a commission at no additional cost to you. As an Amazon Associate we earn from qualifying purchases.
Are you on Google+? Are you on Google+ for your blog? Is it really necessary to promote your blog on Google+, too? What are the pros and cons? So many questions and this blogger's got answers! She shares why Google+ might be just what you're looking for!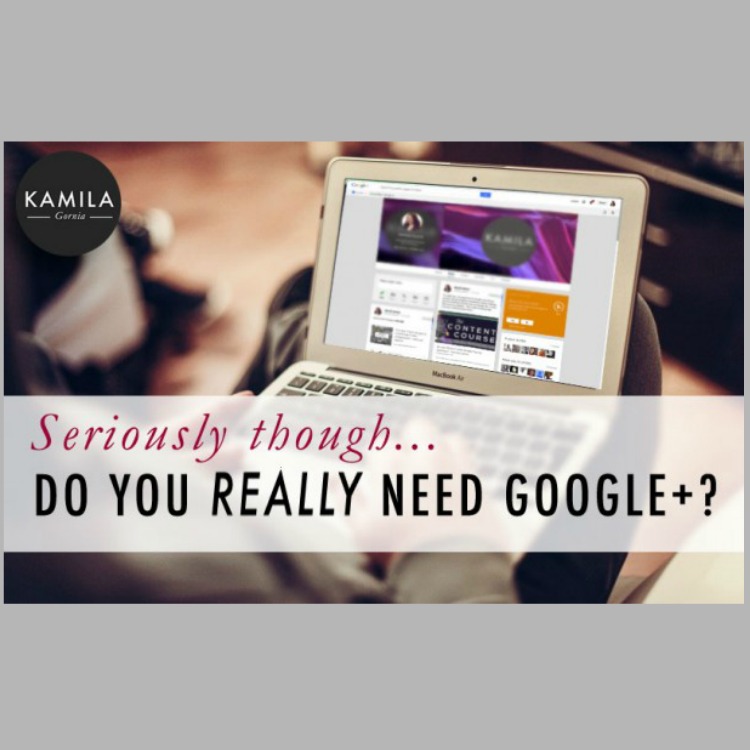 Do You Really  Need to Use Google+ for Your Blog?
The other day, I bumped into my Health Coach friend and after we got to talking I realized she knows nothing about marketing her businesses on Google+. In fact, she sees it as pointless.
This made me realize that there are a lot of passion-driven people out there who are confused by Google+. Some feel like they should be using it but are too overwhelmed to even get started. Others raise their hands up in defeat after one too many failed attempts at making sense of it all.
Are you in the same boat?
In this post, I'm going to address the same concerns I had (that you might also have) about using Google+ for your blog.
Read the full post here: Do You REALLY Need to Use Google+ for Your Biz or Blog?